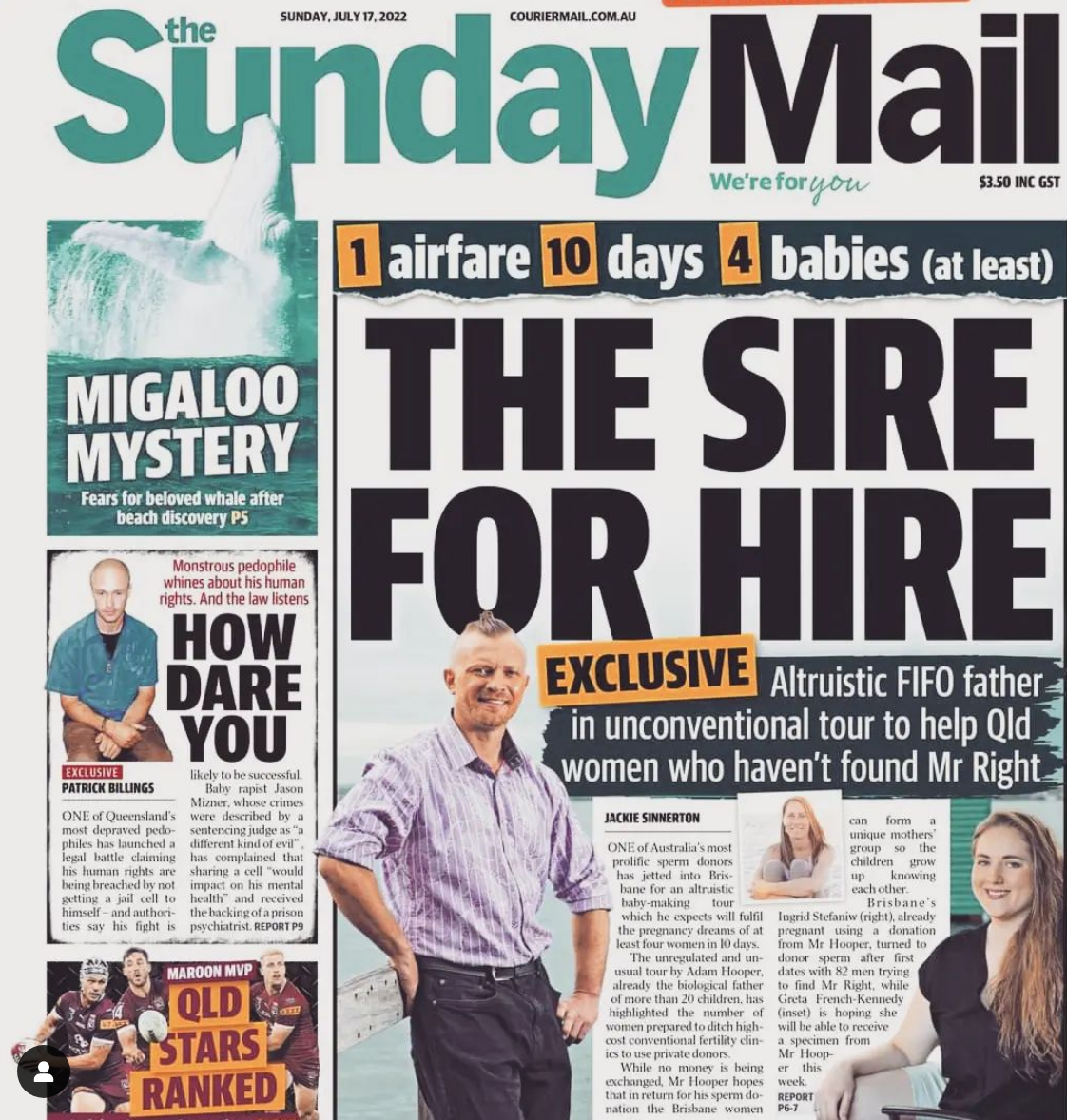 Sperm donor makes his 'royal progress' in Queensland
Here is a real-life scenario begging for a novelist or a reality-TV producer. Adam Hooper is a 37-year-old man from Perth who has 2 children of his own and 20 as a sperm donor. He also runs a Facebook group, Sperm Donation Australia, which he claims has been responsible for 900 pregnancies.
Equipped with these qualifications, Mr Hooper has flown to the other side of Australia and has embarked upon a ten-day tour of Queensland to donate his sperm to needy women.
According to the Courier-Mail, he plans to provide "instant specimens" to women who are ovulating during his tour of the state. He is doing this for free, as it is illegal to sell eggs or sperm in Australia.
"There is nothing selfish in what I do. Unlike others I am prepared to be in the lives of my donor-conceived children," he told the newspaper. "I want the kids to have a sense of knowing where they are from — too many donor children have to spend years trying to track down their fathers."
Mr Hooper advertises his services on his website, Sperm Donation World, where he also markets "The Grand Donor Daddy Deluxe Artificial Insemination Kit" and other insemination paraphernalia, travel and accommodation, DNA tests, and vitamin supplements for fertility.
In Tudor times, Henry VIII used to make a highly-publicised Royal Progress through his domain accompanied by a vast retinue to manifest his beneficence and virility. Plus ça change, plus c'est la même chose.