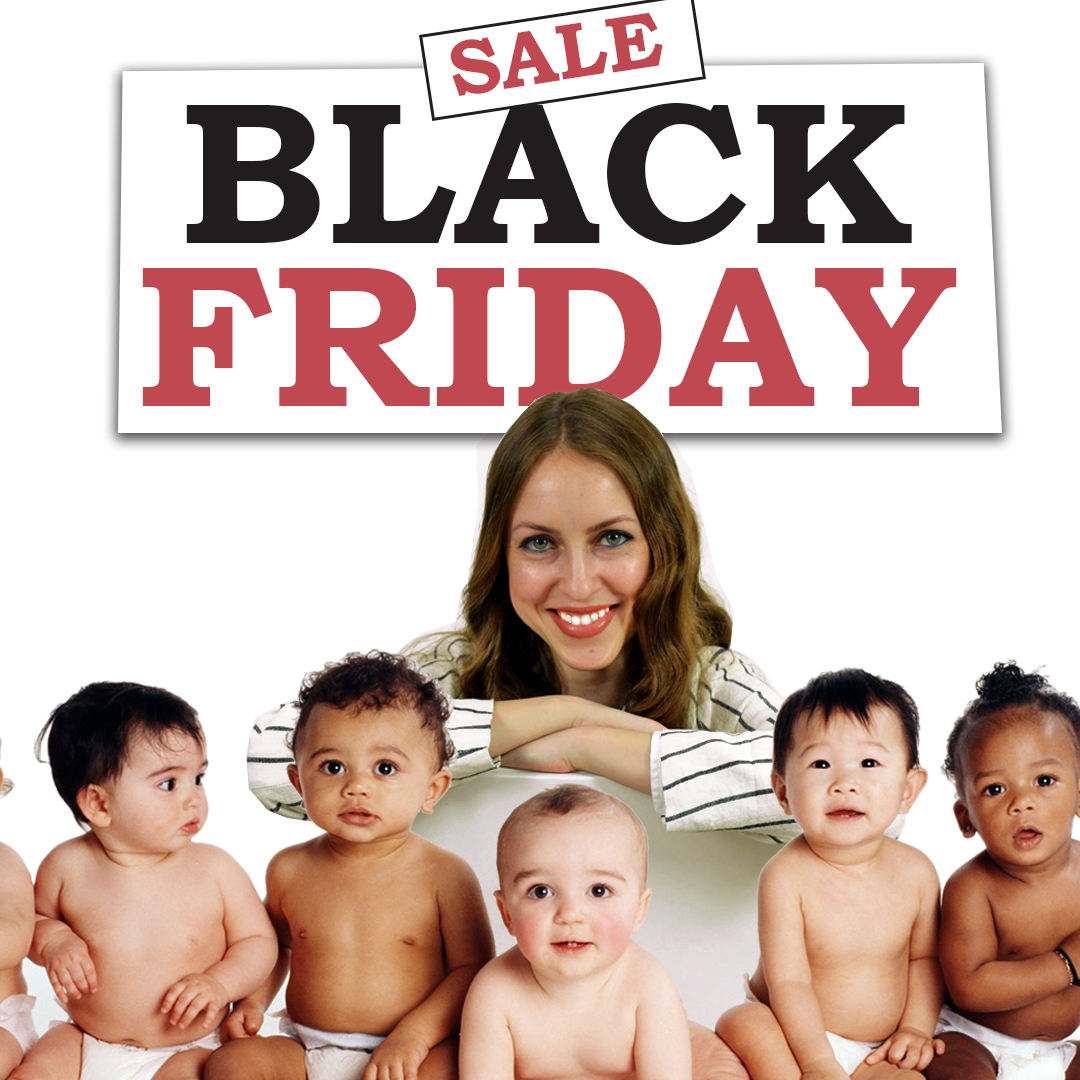 Black Friday discounts on babies from Ukraine
Commodification chronicles. It's Black Friday in Kiev! The Ukrainian clinic BioTexCom is offering 3% off!!!!! on its surrogacy and fertility packages. The discount deal runs from November 15 to November 26.
An all-inclusive VIP surrogacy package will cost only 1,947€; a "Perfect Chance" IVF package only 447€. "Hurry up to make your dream of a baby come true!", says the promotional blurb on the website.
BioTexCom is a big player in international surrogacy and works hard at marketing its products. It is active on Facebook, Twitter and YouTube (in Romanian, English, German, Chinese, Japanese, French, Spanish, Bulgarian. It sponsors a baseball team and a juijitsu team. Clients can get a BioTexCom tattoo.