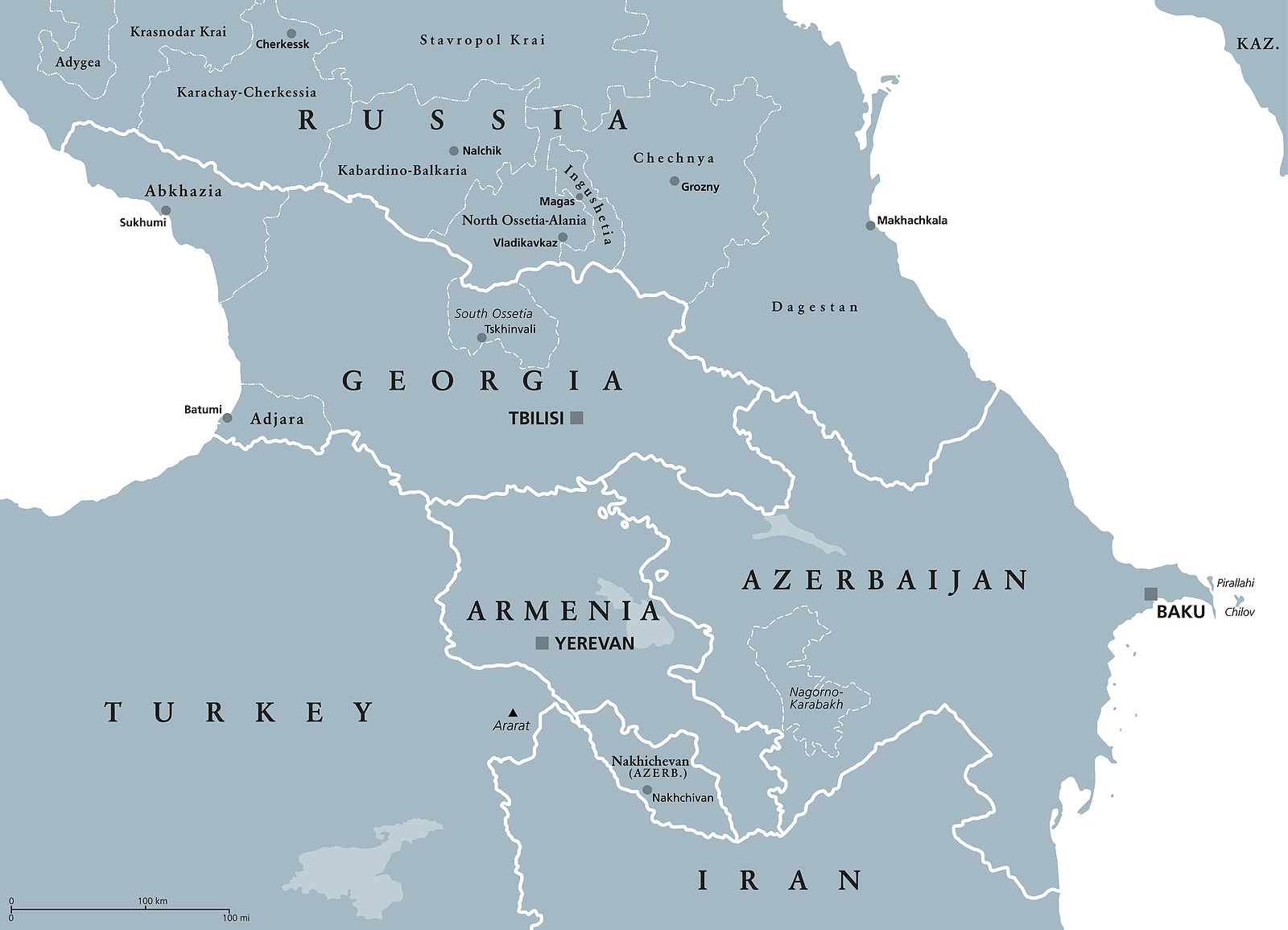 Georgia is becoming an international surrogacy hub
Every cloud has a silver lining. War in Ukraine is creating difficulties for its surrogacy industry. But some potential customers are looking to the small country of Georgia, across the Black Sea.
According to a feature in Radio Free Europe, "surrogacy is an increasingly conspicuous, homegrown industry that has flourished in Georgia under a loose legislative and regulatory framework seemingly aimed at capitalizing on rising global demand and a reluctance in other countries to embrace birthing-for-hire."
Billboards in the capital, Tbilisi, advertise opportunities for surrogacy for women between 19 and 38 years of age.
Commercial surrogacy is legal in Georgia, but only for married or unmarried heterosexual couples. Agencies advise single and married gays to go to countries like Cyprus, Mexico, or Colombia.
The legal framework in Georgia protects the rights of the commissioning parents. The gestational mother's name is absent from the birth certificate – only the intended parents appear.
A study last year by a Canadian bioethicist concluded that surrogate mothers in Georgia are very vulnerable to exploitation:
While they initially parrot the typical mantra of helping infertile couples have children, these women eventually admit that they become gestational surrogates to get out of poverty or leave abusive situations. Some surrogate carriers have minimal survival options and surrogacy agencies in Georgia convince them that this opportunity is bound to change their lives. Women who are homeless or who live in shelters and safe houses are usually targets of these agencies. For some, surrogacy improves their financial situation. For others, it is a nightmare. Some women revealed that they were left unpaid if they could not successfully carry the fetus to term. The exploitation situation is obvious.  
Tamar Gvazava, who runs a surrogacy agency in Tbilisi, told RFE that she had organised the births of more than 3,000 children. "The majority of surrogate mothers take this step because of the harshest of social conditions," she said. "These women [usually] have children, no house, no income [of their own]." Most clients are foreigners.