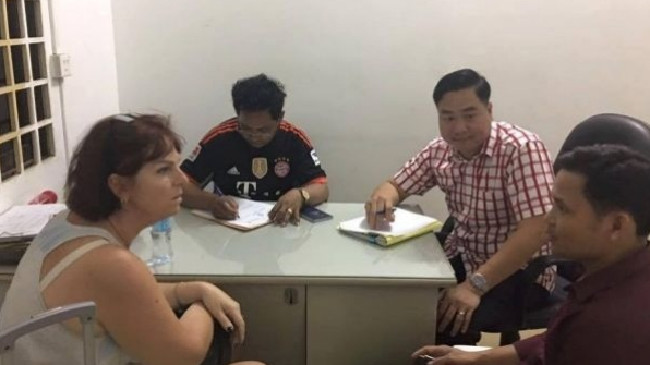 Australian nurse arrested in Cambodia's surrogacy crackdown
An Australian nurse and fertility specialist has been arrested in Cambodia.
Tammy Davis-Charles being interviewed by Cambodian police
An Australian nurse and fertility entrepreneur has been arrested in Cambodia after a government crackdown on commercial surrogacy.
Tammy Davis-Charles, 49, was arrested by Cambodian anti-trafficking police last weekend and stands accused of human trafficking and falsifying documents — charges which carry up to a two year sentence.
The charges were brought against Ms. Davis-Charles after authorities began to monitor her Phnom-Penh surrogacy business, Fertility Solutions PGD.
Ms. Davis-Charles' clinic matches would-be parents with surrogate mothers — typically poor Cambodian women. The clinic had catered mainly to Australian couples, but some clients were from other nations such as the US.
Chou Bun Eng, Cambodia's Secretary of State for the Ministry of Interior, is leading the country's anti-human trafficking efforts.
"I don't want Cambodia to be taken advantage of by this growing business, it violates the baby and child rights", she told reporters.
The country has offered limited amnesty to Australians who have paid for surrogacy services — provided they fulfil their financial commitments to surrogates. At the time of Ms. Davis-Charles arrest there were 23 pregnant surrogates working for the clinic.
Mexico, India, Nepal, Thailand and now Cambodia, have closed their doors to international surrogacy. What will be the next destination for the surrogacy industry? Apparently it will be Laos. Internet ads are popping up advertising world-class services at half the price of US clinics and the highest success rates in Southeast Asia.
Surrogacy crackdown in Cambodia
Xavier Symons
https://www.bioedge.org/images/2008images/TH_tammy.jpg
Creative commons
https://www.bioedge.org/images/2008images/529e33367c81a2531bf8eed309d32f96.jpeg
cambodia
commercial surrogacy
surrogacy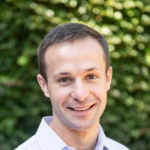 Latest posts by Xavier Symons
(see all)