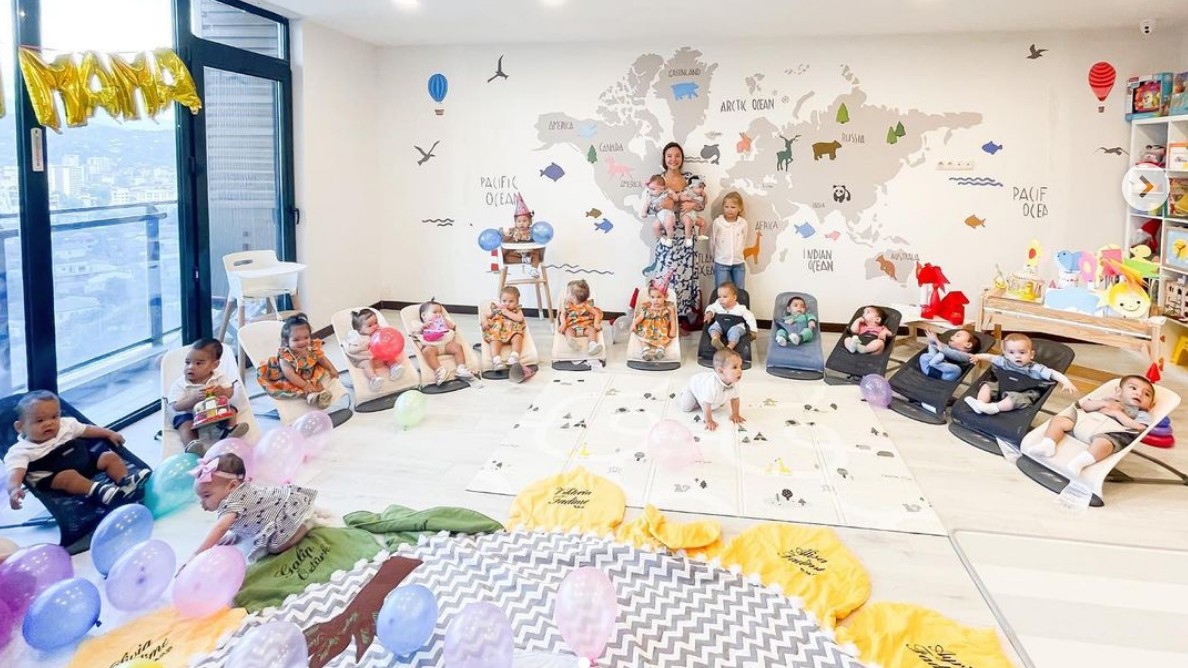 This is probably the world's biggest surrogacy family
February was the last time BioEdge visited Christina Ozturk and her husband Galip at their home in the Black Sea resort city of Batumi, Georgia. They had embarked upon a project of acquiring 105 children of their own with the help of surrogate mothers. Things seem to be proceeding according to plan. Nine months ago they only had 10, plus Christina's daughter from a previous relationship. Now they have 21 – another 11 surrogate babies.
Christina insists that she is a "hands-on mother" even though she currently has 16 live-in nannies. She spends £4,000 a week on essentials, including 20 large bags of nappies and 53 packs of baby formula. She also employs cooks, gardeners, security guards, cleaners and even a HR manager.
Her very active Instagram account, @batumi_mama, is a rich source of parenting tips, lifestyle advice and product placement.
The question is, Why? Christina explains in one of her posts:
There is no answer, we just love children very much, and therefore we see no obstacles for our family to be complete 😉 …

The idea is in great and endless love, that our children will not be alone when they grow up .. when there are no parents, they will be with each other. I was the only child in the family and always dreamed of brothers or sisters so that I would not be so lonely.

 … all the children are of the same age, the connection between the children will be even stronger, as they learn this whole magical world together. They study together, develop and play, they understand each other by 200%! 

And, you must admit, giving birth to 22 children on your own is to constantly be pregnant, and therefore not to be able to fully take care of children, because pregnancy is a lot of restrictions – not to pick up children in your arms, constant hormonal jumps … fatigue …
Only 84 children to go. We'll keep BioEdge readers in touch.