Government responds to Canadian bioethicists' complaint
The CIRH puts its point of view.

Last week BioEdge reported that Canadian bioethicists were angry at the Harper Government's refusal to appoint a strong and formally credentialed leader to oversee ethics in the Canadian Institutes of Health Research (CIHR). This week a spokesman for the CIHR, David Coulombe, responds.
BioEdge: Just for background: What has provoked the call for more and closer ethics oversight? Have there been incidents in the recent past which were deemed unethical behaviour?
David Coulombe: In 2012, CIHR Governing Council directed CIHR to undertake a review of the approaches the organization currently uses to meet its mandate in the area of ethics. What provoked the review was Governing Council's wish to ensure effective alignment of internal efforts, as well as to achieve optimal impact vis-à-vis CIHR's direction and processes and those of the newly created Tri-Council (CIHR, NSERC, SSHRC) Secretariat for the Responsible Conduct of Research. The result was the establishment of the Task Force on Ethics Reform at CIHR, which conducted the review.
As far as I can see, what Canadian bioethicists want is one of their fraternity in the organisational structure with some clout. Why is it impossible to have a VP for ethics?
CIHR Governing Council based its final decision on an international scan of health research funders. These organizations were the Medical Research Council (UK), National Health and Medical Research Council (Australia), National Institutes of Health (USA), and the European Commission. The international scan revealed that several models are used for incorporating ethics at the core of research funding organizations. For example:
NIH in the USA has a mechanism for cross-organization coordination of ethics activities involving clinical research;
NHMRC in Australia has a statute-based Health Ethics "Principal Committee" of its Governing Council, and can establish ad hoc working group(s) with ethics expertise as needed.
The scan also revealed that leaders of the ethics functions within health research funding organizations are not typically ethics experts. Rather, they have experts throughout the organization and their committees to support them. CIHR Governing Council was convinced that the proposed new leadership model, championed by CIHR's Chief Scientific Officer/VP-Research and Knowledge Translation – and with an enhanced Governing Council Standing Committee on Ethics – will lead to a cohesive and integrated approach to ethics at CIHR.
Why doesn't the "ethics champion" have a degree in bioethics or ethics? Could not someone else have been found who had the credentials?
CIHR's Chief Scientific Officer/VP-Research and Knowledge Translation, Dr Jane Aubin, believes in the importance of ethics and has made a formal commitment to championing ethics at CIHR. This commitment has been fully endorsed by the President, Governing Council and Scientific Directors.
Dr Aubin has had many opportunities to learn about ethics in her past professional experience as an end user:
as a basic scientist having to deal with the ethical use of animals in research;
as a researcher submitting research protocols to the Research Ethics Board;
as a researcher and administrator within the University of Toronto, including integrity committees; and
as a Scientific Director of one of CIHR's Institutes, fully integrating the Ethics Designate of the Institute's Advisory Board into discussions and decisions, and championing ethics initiatives in the Institute.
More recently, in her role as Chief Scientific Officer and VP-Research and Knowledge Translation here at CIHR, she has had the opportunity to build on this knowledge through her participation in meetings of the Standing Committee on Ethics, discussions with Institute Advisory Board Ethics Designates, and discussions with the committee advising on CIHR's Strategy for Patient-Oriented Research streamlining of ethics review.
Finally, Dr. Aubin can count on extensive ethics expertise at CIHR, beginning with the new Standing Committee on Ethics, as well as from the Ethics Office and the Tri-Council Secretariat on Responsible Conduct of Research.
Is this controversy an example of credentialism gone mad?
The ethics community is engaged and passionate. While we disagree on how the CIHR ethics mandate can best be achieved, we agree that CIHR must continue to play a leadership role.
We are committed to playing a strong leadership role by integrating ethics at the core of CIHR and encouraging interdisciplinary, innovative, and integrative research on ethical issues pertaining to health. We believe that our new structure with a strong shared leadership will create an environment where ethics is at the forefront of what we do and that it will gain the reassurance and recognition that it deserves.
https://www.bioedge.org/images/2008images/TH_CIHR.jpg
Creative commons
bioethics
bioethics credentials
Canada
credentialism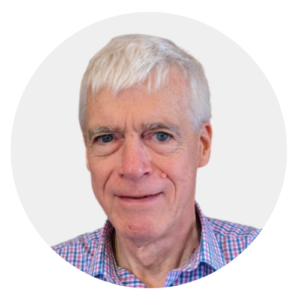 Latest posts by Michael Cook
(see all)