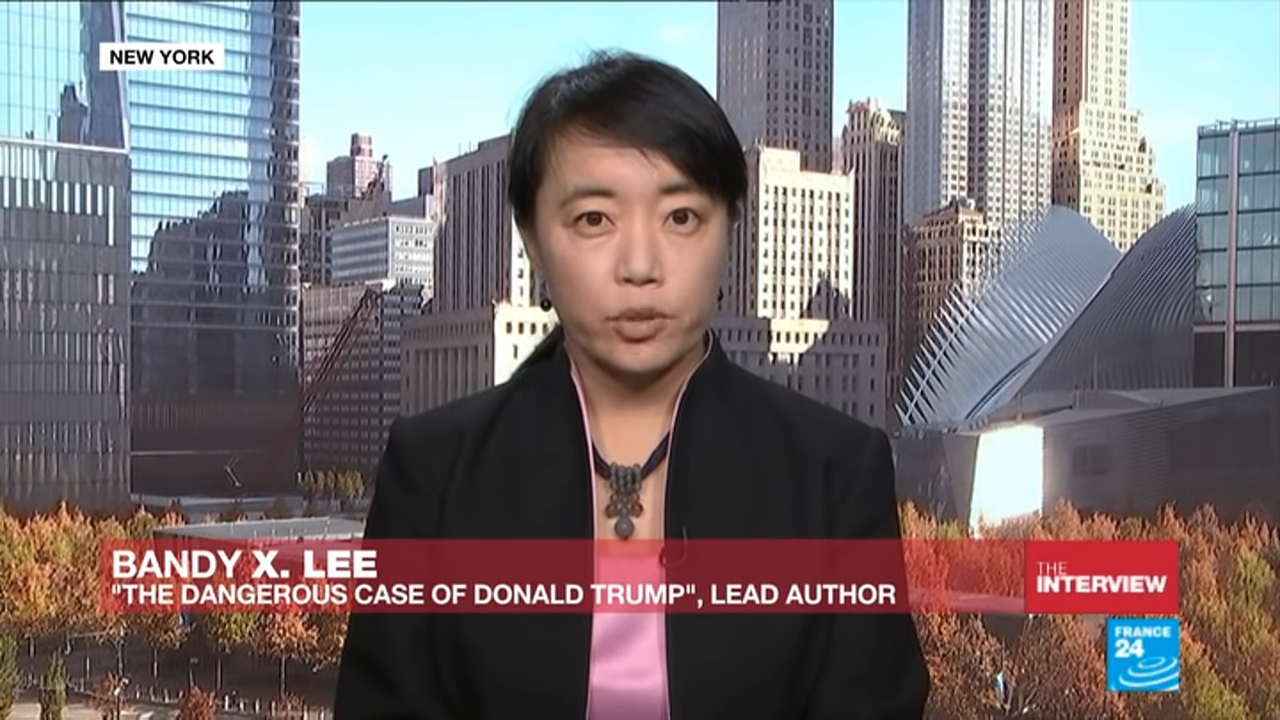 Outspoken Yale psychiatrist fails to keep job after denouncing Trump as mentally ill
A psychiatrist who called President Trump mentally ill and was subsequently fired by Yale University has failed to keep her job after she sued for wrongful dismissal.
Bandy X. Lee, who edited a book about Trump in 2017, The Dangerous Case of Donald Trump: 27 Psychiatrists and Mental Health Experts Assess a President, claimed that she had a duty to warn the nation. She also let her views be known in the media.
Yale objected after a prominent alumnus and a Trump supporter, Harvard law professor Alan Dershowitz, lodged a complaint. Dershowitz told Yale officials that Lee "has publicly 'diagnosed' me as 'psychotic,' based on my legal and political views, and without ever examining or even meeting me."
Her department head then told Dr Lee in a letter: "The recklessness of your comments creates the appearance that they are self-serving in relation to your personal political beliefs and other possible personal aspirations."
The leading US psychiatric professional organisation was also unhappy with Dr Lee's outspoken commentary, as it violated the so-called Goldwater Rule. This criterion, which was adopted by the American Psychiatric Association in 1973, states that "it is unethical for a psychiatrist to offer a professional opinion unless he or she has conducted an examination and has been granted proper authorization for such a statement."
According to the New Haven Register, "The department allegedly cited Lee's lack of a formal teaching role as a reason to terminate, after Lee's 17 years in the role. Lee's lawsuit sought reinstatement to the faculty and damages from lost income, emotional distress and harm to reputation, among other damages she listed."
The judge dismissed Dr Lee's complaint because her role was entirely voluntary and unpaid.
Dr Lee told the Register that she expected this outcome and she would not give up, "since my reason for launching the lawsuit in the first place was for the public good."
She is currently president of the World Mental Health Coalition, the largest professional organization to address the problem of dangerous leadership and its contribution to a 'psychological pandemic.'