Spanish university's Gallery of Horrors
Spain's number one university has been slammed for mistreating cadavers donated for medical research. Hundreds of bodies were piled on top of each other in tiny store rooms, waiting up to five years to be cremated.
Public outcry erupted in Spain this week following a news report on the poor treatment of cadavers in a leading research facility.
The Department of Anatomy and Embryology at Madrid's Compultense University was found to be 'storing' hundreds of cadavers in small basement rooms, sometimes waiting years before cremating them. The corpses were piled in disordered fashion on top of each other, together with odd body parts that had been used for demonstration in anatomy courses.
The university immediately launched an internal investigation, and said they would cremate all the cadavers by the end of this week.
According to a university spokesperson, the backlog of corpses was the result of the sudden resignation of the staff member responsible for cremations.
Legal experts in Spain said that there is no framework for the disposal of bodies donated to science beyond loose guidelines issued by Spain's society of anatomy.
Compultense University slammed for mistreatment of cadavers
Michael Cook
https://www.bioedge.org/images/2008images/compothumb.jpg
Creative commons
cadavers
corpses
professional misconduct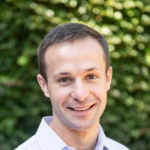 Latest posts by Xavier Symons
(see all)