Man declared dead makes amazing recovery
A car crash victim who doctors thought had no chance of survival has made an amazing recovery.
In 2011 Sam Schmid was involved in a serious car accident in Tucson, Arizona, and sustained massive head injuries. Emergency medical personnel delared him dead at the scene, before he started to exhibit some movement. After being placed on life support, it was discovered that he had suffered a severe stroke and had a brain hemorrhage and aneurism. He remained in a coma, and doctors were so pessimistic about his prospects of survival that they were already consulting his family about organ donation.
Three years later 22 year old Schmid has made a full recovery, and is now completing his graduate studies and playing basketball again.
Amazingly, despite his severe injuries, the critical sections of Schmid's brain remained operational. Just a few days after the accident, Schmid was responding to the doctors' command to hold up two of his fingers.
Schmid's neuropsychologist is amazed at his progress. "We see a lot of patients here and Sam was at the most severe end of the spectrum," Said Kristie Husk of Barrow Neurological Institute. "Sam's is by far the most phenomenal recovery in my experience."
Sam Schmid, car crash victim, makes amazing recovery
Xavier Symons
https://www.bioedge.org/images/2008images/samthumb.jpg
Creative commons
brain death
organ donation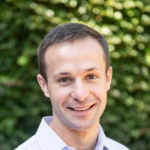 Latest posts by Xavier Symons
(see all)