'Informed consent has become a fetish' – American bioethicist
In a recent Hastings Centre Report article, bioethicist Barbara A. Koenig argues stridently against traditional informed consent models for genetic testing. Koenig believes that the 'full disclosure' model of informed consent is impracticable
In a recent Hastings Centre Report article, bioethicist Barbara A. Koenig argues stridently against traditional informed consent models for genetic testing:
"My view is that the focus on consent in contemporary biomedical research has become the modern equivalent of a fetish".
Koenig believes that the 'full disclosure' model of informed consent is impracticable. She recounts her experience developing genetic testing protocol after the mapping of the human genome in the 1990s:
"Even then, we recognized that the ideal of full disclosure of all risks and benefits of a particular genetic test, ideally by a trained genetic counselor,would collapse once the volume of genomic data increased. If it took an hour to counsel a patient about one condition, what would happen if panels of test could simultaneously offer multiple findings?"
Koenig proposes a model of consent whereby decision-making is outsourced to a 'representative citizens group' educated in basics of genetic testing. This group would be able to make informed decisions on behalf of patients, saving time, money and significant patient distress:
"The focus turns away from a ceremony of individual control and choice. Instead, consent is about giving up control, agreeing to accept a set of procedures and practices created and interpreted by a group of fellow citizens; it is 'consent to be governed.'"
Koenig argues that this model preserves rather than undermines individual freedom:
"Personal sovereignty is not violated when research participants who will share in the benefits of genomics knowledge are given the opportunity to consent to be governed."
The article is an interesting complement to the other recent, more extreme challenges to informed consent regulations.
Informed consent has become a fetish, says US bioethicist
Xavier Symons
https://www.bioedge.org/images/2008images/TH_informed_consent_00998.jpg
Creative commons
informed consent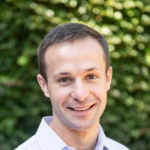 Latest posts by Xavier Symons
(see all)