Nasal growth found on woman's back after stem-cell treatment
A Portuguese stem-cell trial gone wrong has resulted in a woman developing a nasal growth on her back.
An experimental Portuguese stem cell trial has resulted in a woman developing a nasal growth on her back.
In 2006 the anonymous woman attended a Portuguese hospital where tissue containing olfactory stem cells were taken from her nose and implanted in her spine. The hope was that these cells would develop into neural cells and help repair nerve damage in the woman's spine.
Eight years later she had a spinal growth removed in a US hospital. Doctors investigated the growth and discovered it to be composed of "mostly of cysts lined by respiratory epithelium, submucosal glands with goblet cells, and intervening nerve twigs".
The cells had continued to grow as olfactory cells rather than morph into neural tissue. The growth was secreting a "thick, copious mucous-like material" which seems to have been pressing against the patient's spine, causing considerable discomfort.
"It is sobering," says George Daley, a stem cell researcher at Harvard Medical School who has helped write guidelines for people considering stem cell treatments. "It speaks directly to how primitive our state of knowledge is about how cells integrate and divide and expand."
The case shows that experimental stem-cell treatment remains risky even when carried out in respectable hospitals.
The findings of the investigation were published online the month in the Journal of Neurosurgery.
Nasal growth found on woman's back after stem-cell treatment
Xavier Symons
https://www.bioedge.org/images/2008images/stem-cell.jpg
Creative commons
clinical ethics
clinical trials
stem cells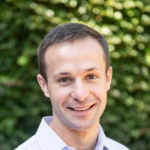 Latest posts by Xavier Symons
(see all)