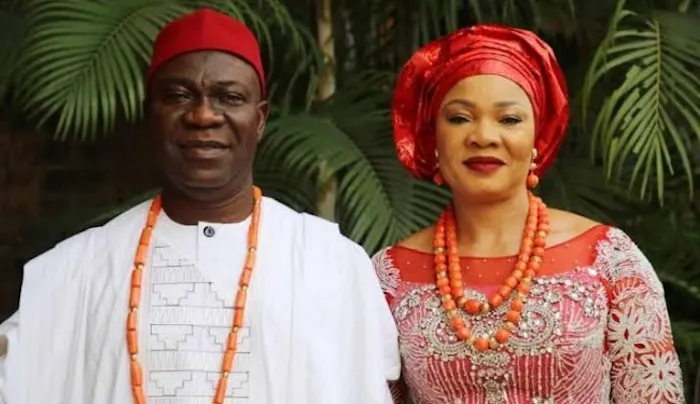 Nigerian power couple convicted in London over organ trafficking plot
In May last year, a young Nigerian man stumbled into a police station into the English town of Staines, in Surrey, and appealed for help. He had been sleeping rough and was disoriented. His story was dismaying: he had escaped after refusing to donate a kidney and he believed that his agent was pursuing him.
"He carried me to hospital to remove my kidneys. The doctor said I was too young but the man said if you do not do it here he would carry me back to Nigeria and do it there," he said.
An investigation led to the arrest of a doctor, a prominent Nigerian senator and his wife. Last week Senator Ike Ekweremadu, 60, his wife Beatrice, 56, and Dr Obinna Obeta, 50, were convicted of conspiring to exploit the man to obtain a kidney for the couple's daughter, who is on dialysis. Ekweremadu is a former Nigerian deputy senate president and his wife worked in the Nigerian auditor general's office and has a PhD in accountancy.
The prospective donor was a street trader from Lagos earning £6 a day. He was going to be paid about £2,000. He understood that he was going to the UK for work and was terrified when he found out that it was a for a kidney donation. The Ekweremadu couple tried to persuade doctors that he was a cousin of their daughter.
Altruistic organ donation is legal in the UK, but donation for money is a criminal offence.
The prosecutor told the court: "The convicted defendants showed utter disregard for the victim's welfare, health and well-being and used their considerable influence to a high degree of control throughout, with the victim having limited understanding of what was really going on here". This is the first conviction in the UK for human trafficking for organ harvesting.
Are there any lessons to be learned from the conviction of this powerful couple? Several.
First, clinicians need to be alert for corrupt medical tourism. The consultant at Royal Free hospital, Dr Peter Dupont, refused to transplant the kidney because the man did not appear to understand the medical implications of the operation. He also suspected that something more sinister might be going on but he did not ask questions. He told the court: "We're clinicians; we're not the FBI or the CIA. We have no means to investigate people."
Second, screening processes can be corrupt. It appears that the woman translating from Igbo, the trader's native language, into English, had been paid to coach him and to give the right answers.
Third, there are almost certainly not an isolated case of illegal trafficking. Dominique Martin, an expert in organ trafficking at Australia's Deakin University, told The Guardian: "There is a level of complacency, including in the UK, the US and Australia regarding the risks of organ trafficking happening within our borders. Screening programmes may not be as strong as we assume or as consistently implemented as we might expect."