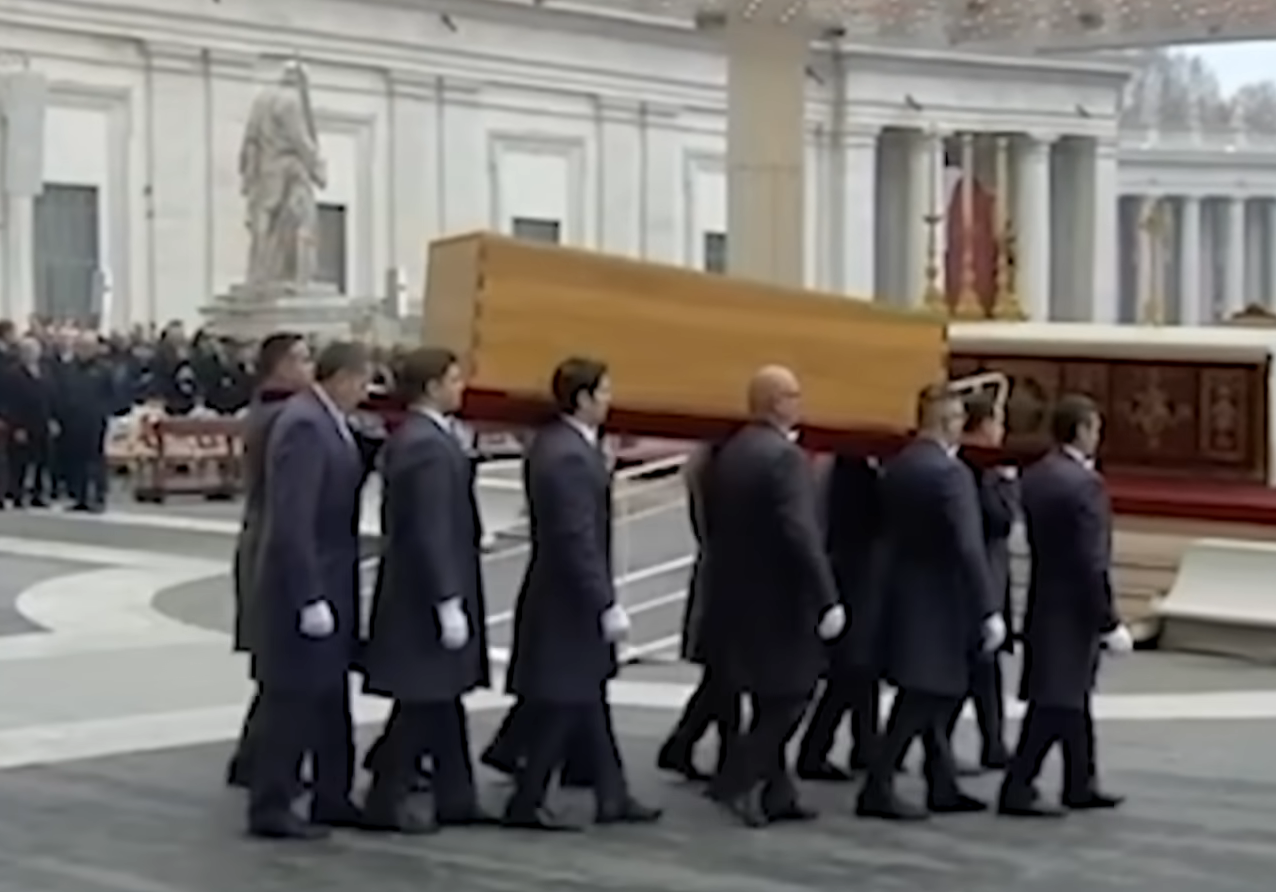 Will Pope Francis be composted?
Will Pope Francis be composted instead of buried in St Peter's Basilica in Rome with his predecessors? It's unlikely. But a former editor of the BMJ says that he should. Richard Smith contends that he would set a great example for the rest of the world.
"The saving of 1.4 tonnes of carbon from composting Pope Benedict XVI would make little difference to the ecological crisis, but the message and symbolism of him being composted would be huge. The Catholic Church has 1.3 billion followers with about nine million dying each year. Composting those nine million would save vast amounts of greenhouse gases and generate lots of rich soil. And the Pope being composted might have wider influence among the 60 million people who die each year."
Dr Smith believes that composting is "the best way to dispose of the dead". A company called Recompose in the American state of Washington offers a US$7,000 service for turning a cadaver into rich soil. The body is place in a drum with wood chips, alfalfa and straw, kept at about 55°C to allow thermophilic bacteria to work away, and turned slowly. The process takes a month.
So far, six states in the US have legalized this so far – Washington, Colorado, Oregon, Vermont, California and New York.
The Catholic Church had not issued a definitive statement on human composting, but Catholic bishops in New York state opposed it. In a comment on New York's legislation earlier this year they declared:
"Throughout human history and in every culture, the disposition of human remains has followed a variety of rituals, but always involving interment or cremation. The process of composting is associated with the sustainable disposition of organic household or agricultural waste to be repurposed as fertilizer for gardens or crops. But human bodies are not household waste; they are vessels of the soul."
Dr Smith suggests that King Charles III ought to consider the option, as his example would be very persuasive. His great-great-grandmother, Queen Victoria, asked for chloroform during childbirth. It is said that this paved the way for widespread use of anaesthetics during labour.