A cool, rational analysis of egg freezing
With egg freezing rapidly becoming a fashionable and convenient reproductive option, the Harvard Law review has published a circumspect article on the dangers of this form of fertility preservation.
With egg freezing rapidly becoming a fashionable reproductive option, the Harvard Law and Policy Review has published a survey article about the dangers of this form of fertility preservation. Barry University law professor Seema Mohapatra surveys the medico-ethical, legal and social complexities of egg freezing in an impressive literature survey entitled 'Using Egg Freezing to Extend the Biological Clock: Fertility Insurance or False Hope?'.
Considering all the latest studies, Mohapatra argues that egg freezing needs to be treated with appropriate caution by medical practitioners and the general public.
Mohapatra discusses the scientific risks of freezing, emphasising that significant doubt remains about the safety of the procedure:
"Although the American Society of Reproductive Medicine ('ASRM') removed the 'experimental' label from egg freezing, ASRM was careful not to endorse the practice. In fact, ASRM actually found a 'lack of data on safety, efficacy, cost-effectiveness, and potential emotional risks' associated with egg freezing. In addition, ASRM warned against the widespread use of egg freezing because it may 'give women false hope and encourage women to delay childbearing.'"
Mohapatra speculates about possible social pressures that could develop as egg freezing becomes more popular:
"I worry that if egg freezing is embraced by employers as a way to delay the 'opting-out' concept, those women who wish to have a child when they are younger may be seen as less committed and this reproductive 'option' may become more of a perceived requirement. To counter this concern, I suggest a more robust informed consent process, similar to the process used in research."
Her chief recommendation is that doctors be required to provide more detailed information about the risks of the procedure to satisfy informed consent requirements:
"I argue that physicians should approach egg freezing for social reasons more as research than as treatment, and thus should be required to disclose that there are unforeseeable risks associated with the process."
This is a highly useful resource for those trying to understand the various legal, ethical and sociological issues surrounding a new and increasingly popular form of reproductive technology.
The arguments for and against egg freezing
Xavier Symons
https://www.bioedge.org/images/2008images/TH_frozen_eggs.jpg
Creative commons
egg freezing
informed consent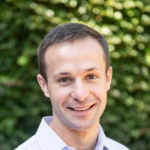 Latest posts by Xavier Symons
(see all)