OPINION: Egg freezing is a health risk
Responsible doctors should not be recommending egg freezing to perfectly healthy young women who have no medically indicated need.
Responsible doctors should not be recommending egg freezing to perfectly healthy young women who have no medically indicated need. The dearth of evidence-based safety and efficacy data, combined with low numbers of live births resulting from egg freezing, do not justify broadening the application of the procedure to the general public at this time.
There is no long-term data tracking the health risks of women who inject hormones and undergo egg retrieval, and no one knows how much of the chemicals used in the freezing process are absorbed by eggs, and whether they are toxic to cell development. In addition, even with the new flash freezing process, the most comprehensive data available reveals a 77 percent failure rate of frozen eggs resulting in a live birth in women aged 30, and a 91 percent failure rate in women aged 40.
According to the Society for Assisted Reproductive Technology, for a woman age 38, the chance of one frozen egg leading to a live birth is only 2 to 12 percent. This is an important and significant finding given that the average age of nonmedical egg freezing customers in the US is 37.4. Worldwide in 2011, fewer than 10 babies were estimated to have been born from eggs frozen for women aged 38 and older.
The egg freezing guidelines issued by the American Society for Reproductive Medicine clearly state that egg freezing should only be used when there is medical need, such as women undergoing cancer treatments. Two years ago its practice committee reviewed 981 articles about egg freezing and found that only 112 had any relevant safety and efficacy data. Despite this shortage of quality research, it decided to remove the "experimental" label but stressed that "marketing this technology for the purpose of deferring childbearing may give women false hope."
Samantha Pfeifer, committee chair at the time, was quoted as saying: "While a careful review of the literature indicates egg freezing is a valid technique for young women for whom it is medically indicated, we cannot at this time endorse its widespread elective use to delay childbearing. This technology may not be appropriate for the older woman who desires to postpone reproduction."
Unfortunately, many irresponsible clinics have simply ignored these professional guidelines and are aggressively marketing the procedure to healthy young women. With the recommended three cycles plus storage fees topping out at about $22,000 or more, overselling the potential of egg freezing with phrases like "set your own biological clock" can be a lucrative endeavor, especially if companies like Apple and Facebook foot the bill.
Women and infants' health is at stake when new infertility procedures are prematurely endorsed and promoted, and new strategies are needed to reign in rogue clinics that disregard the ethical code of "do no harm." Perhaps it is time for external oversight of an industry that has thus far been unable to regulate itself.
Miriam Zoll is the author of Cracked Open: Liberty, Fertility and the Pursuit of High Tech Babies (2013) and a member of the board of Our Bodies Ourselves. This article was originally published the New York Times and is reproduced here with permission.
https://www.bioedge.org/images/2008images/TH_egg_frezing.jpg
Creative commons
egg freezing
IVF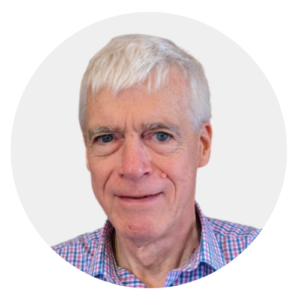 Latest posts by Michael Cook
(see all)