Are some Dutch having second thoughts about euthanasia?
Minister responsible for the law says it may have been a mistake
The Health Minister
who shepherded euthanasia through the Dutch Parliament in 2001 is
having second thoughts. Dr
Els Borst, a doctor who was
responsible for a number of other major health reforms, told
euthanasia researcher Anne-Marie The that it had been wrong to
legalise euthanasia before palliative care was improved in the
Netherlands. "In the Netherlands, we first listened to the
political and societal demand in favour of euthanasia," she
said. "Obviously, this was
not in the proper order."
Dr Borst was a
controversial figure who was a passionate supporter of euthanasia.
She even faced a no-confidence vote after it was reported that she
exclaimed "Het is volbracht,
it is accomplished", the last words of Christ on the cross, after
the passage of the act.
In Dr The's
just-published book on the history of euthanasia, Verlossers
naast God ("Redeemer under God"),
Dr Borst says that the law was passed too hastily under pressure from
lawyers, bioethicists and policy-makers – not the doctors.
Dr The told NRC
Handelblad that "There is the
euthanasia law and then there is euthanasia reality. To think that we
have neatly arranged everything by adopting the euthanasia law is an
illusion. Reality is more complicated than that: every patient, every
situation and every doctor is different."
She also agrees with
criticism by the United Nations of the peculiar Dutch euthanasia law
which does not actually legalise euthanasia, but allows a medical
review board to suspend prosecution if doctors perform it under
certain conditions. The UN said that checks and balances should come
before and not after the fact.
"They have a
point there. When the independent commission of medical, ethical and
legal experts reviews a case the patient is already dead. But doing
it before the fact makes the procedure much more complicated. It is
time-consuming at a moment when time is of the essence. And there is
a good chance that doctors will hide complicated cases from the
commission. They already do that when there are questions about
mental competence, or in the case of children, demented or otherwise
handicapped patients. The law is still pretty vague about that."
– NRC
Handelsblad, Nov 30; Nederlands
Dagblad, Dec 1
Michael Cook
euthanasia
Netherlands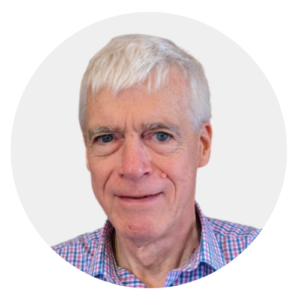 Latest posts by Michael Cook
(see all)