Even in Netherlands, euthanasia is still taboo for mental patients
Put mental patients out of their misery, lawyer says
Euthanasia has been legal
in the Netherlands since 2002. Those suffering from incurable mental
illness are granted the same legal right as the terminally ill to be
euthanased, but few of them are able to exercise that right.
Right-to-die advocates argue that unsuccessful treatment of mental
illness should be followed by euthanasia.
Influential Dutch
professor of criminal law Eugène Sutorius argues that doctors "have
a duty to discuss this if patients have a death wish and there is no
treatment available."
The Right to Die-NL
foundation held a symposium in the Dutch town of Ede recently. Many
participants told horror stories of mental patient suicides following
refusals by doctors to administer euthanasia. Nurse and teacher Hans
van Dam argues that many doctors are reluctant because they fear
establishing a paradigm of assisted suicide for further patients.
""Psychiatrists
have a holier-than-thou attitude," van Dam said. "To put it
bluntly: cancer will kill you in a matter of years, but schizophrenia
is forever."
Dr Sutorius argues that
"the suffering of psychiatric patients can be just as
intolerable as many forms of physical suffering." He emphasises
that the estimated 200 to 300 patients per year who seek assisted
suicide from their psychiatrists, should be encouraged to try to
begin their lives again. However, he points out that "we're talking
about a small group of people for whom this no longer makes sense.
Most psychiatrists will readily acknowledge that a solution needs to
be found for these people, but they're afraid to do anything about
it."
The Dutch Psychiatry
Association's euthanasia guidelines are ignored by psychiatrists,
Sutorius says. The guidelines clearly state that "any request
for assisted suicide by a psychiatric patient should first be
interpreted as a request for life help. Accordingly the treatment
should be directed towards finding a new life perspective." They
also state, however, that lacking any other "reasonable
solution", assisted suicide can be "ethically and medically
responsible behaviour" in desperate cases where the patient
suffers "hopelessly and intolerably". ~ NRC Handelsblad,
Dec 1
Jared Yee
euthanasia
Netherlands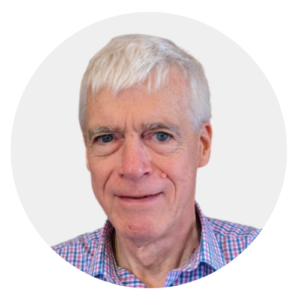 Latest posts by Michael Cook
(see all)