Dutch man cleared after helping mother commit suicide
The Arnhem Court of Appeal has cleared a 74-year-old Dutch man who helped his mother commit suicide
The Arnhem Court of Appeal has cleared a 74-year-old Dutch man who helped his mother commit suicide, despite strict prohibitions on assisted suicide in federal leglislation. The man, Albert Heringa, admitted in 2010 documentary that he had helped his 99-year-old ailing mother Moek to overdose on medication. Dutch law allows euthanasia if carried out in strict conditions by a physician, but assisted suicide by a friend or relative of the person who wants to die remains illegal.
Heringa was brought before a court in 2013 and found guilty of assisting in his mother's death; the court of appeal rejected this decision.
In a written verdict, the appeals court said Heringa had to decide between obeying the law against assisting suicide and his "unwritten moral duty" to help his mother achieve her wish for "a painless, peaceful and dignified death."
Heringa "could not lean back and do nothing, while watching her suffer," the verdict said. "This would have caused him life-long feelings of guilt."
Heringa's mother was suffering from a variety of physical and psychological ailments. The prosecution did not try to question Heringa's motives, but was simply calling on the court to uphold the legal prohibition on assisted suicide in the country.
Assisted dying advocates see the ruling as very promising. "This is a step in the direction we want to go," said Fiona Zonneveld of the Dutch Association for Voluntary Euthanasia. "Many people who consider their lives completed want to be helped by their loved ones. We think that should be allowed."
Dutch man cleared after helping his mother suicide
Xavier Symons
https://www.bioedge.org/images/2008images/euthanasia_ddgdgrr.jpg
Creative commons
assisted dying
assisted suicide
law
Netherlands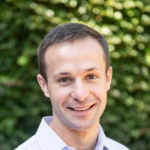 Latest posts by Xavier Symons
(see all)