German IVF mum to give birth to quadruplets
A 65-year-old German woman has fallen pregnant via IVF to quadruplets.
A 65-year-old German woman has fallen pregnant via IVF to quadruplets, to the surprise of some and the anger of others.
Annegret Raunigk, a language teacher and mother of 13, travelled to a clinic in the Ukraine to receive IVF – German laws prohibited her from receiving the treatment in her own country. She was implanted with eggs and sperm from donors. Seemingly contrary to the doctor's expectations, all four of the eggs developed into embryos. The chance of a natural quadruplet pregnancy is otherwise one in 13m.
Raunigk, now her fifth month of pregnancy, said she decided to have more children after her youngest daughter, Lelia, nine, asked her for a sibling.
Significant risks accompany pregnancies like Raunigk's. The pregnant mother is susceptible to high blood pressure, pregnancy diabetes and pre-eclampsia, all of which impact on each other. Risks for the babies include cerebral bleeding, paralysis, and sight and hearing problems.
Karl Lauterbach, a leading Social Democrat politician in Germany, called Raunigk's pregnancy "a very questionable case": "Such a pregnancy cannot be allowed to become an example for anyone to follow," he told the German newspaper Der Spiegel.
Christian Democrats health expert Jens Spahn, called Raunigk's decision "negligent".
Ms Raunigk's gynaecologist, Kai Hertwig, does not seem concerned. A German television station quoted her as saying that everything was going well, despite the usual strains of a quadruple pregnancy.
German IVF mum to give birth to quadruplets
Xavier Symons
https://www.bioedge.org/images/2008images/TH_IVF_babies_looking_up.jpg
Creative commons
Germany
IVF
reproductive rights
Ukraine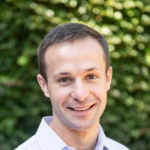 Latest posts by Xavier Symons
(see all)