The scandal-ridden field of social priming research has taken yet another blow.
The scandal-ridden field of social priming research has taken yet another blow. Leading social psychologist Jens Förster has resigned his prestigious Alexander von Humboldt Professorship at Ruhr University Bochum (RUB) after being found responsible for data manipulation.
Förster, formerly a leader in his field, was investigated by a Dutch national research integrity panel in 2014 and found to have manipulated data in a 2012 study about the effect of auditory and olfactory 'priming' on cognitive ability.
Förster's resignation comes following another broader reaching investigation conducted by his former employer, the University of Amsterdam (UvA). The results of that investigation are yet to be published, but a UvA source says that the report is finished and that Förster has been informed of the findings.
Förster denies any wrongdoing and feels like he is "the victim of an incredible witchhunt". In a blog-post on his personal website following his resignation, he offered a number of philosophical reflections on social science: "I will leave the materialistic and soulless production approach in science" he said. "I changed my approach to life completely. I do not further want to chase after publications as was the rule elsewhere".
In the 2014 report, the Netherland's Board of National Research Integrity found that some of Förster's reported results were "statistically speaking virtually impossible", and that "conclusion that research data must have been manipulated is considered unavoidable". Förster's 2012 Social Psychological and Personality Science paper has since been retracted.
The field of social priming has been the victim of several high-profile cases of research fraud. After Dietrich Stapel, another Dutch social priming expert, was exposed in 2012, laureate Daniel Kahneman warned that the lack of integrity threatened the whole field. "I see a train wreck looming," wrote Nobel in an open email to psychologists who work in social priming: "your field is now the poster child for doubts about the integrity of psychological research".
Jens Förster social priming scandal
Xavier Symons
https://www.bioedge.org/images/2008images/socialpriming.jpg
Creative commons
professional integrity
science fraud
social priming
social psychology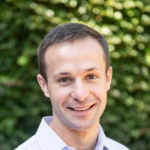 Latest posts by Xavier Symons
(see all)