Head of World Medical Association under fire
Accused of not opposing Israeli torture
The Israeli president of the World Medical Association is under pressure to step down because he allegedly has turned a blind eye to the "institutionalised involvement of doctors" in torture in his country.
Yoram Blachar has been president of the Israeli Medical Association since 1995 and was elected president of the World Medical Association last year. His critics have gathered the signatures of 700 doctors from 43 countries. Their letter says his position "makes a mockery of the principles on which the WMA was founded in 1947, which was a response to egregious abuses by Germany and Japan in World War Two."
The BMJ reports that the letter, addressed to Edward Hill, chairman of the World Medical Association's council, and to the council body, lists numerous reports that have highlighted the use of torture by doctors in Israel and occasions when the Israeli Medical Association has failed to respond to the charges.
This is not the first time that this issue has surfaced. In 1996 Amnesty International claimed that Israeli doctors working with security services "formed part of a system in which detainees are tortured, ill treated, and humiliated in ways that place prison medical practice in conflict with medical ethics."
However, a spokesman for the WMA said that "Dr Blachar did not then endorse the use of torture and has not done so since. Indeed he has repeatedly supported WMA policy statements and documents that condemn all use of torture, whether by physicians or others." Furthermore, in correspondence in the BMJ Dr Blachar has several times denounced the use of torture by Israeli doctors. In 2003 he wrote, "I repeat, for the hundredth time, that the IMA [Israeli Medical Association] and I as its president oppose torture in any form".
The British Medical Association's position is currently to support Dr Blachar: "On the basis of imperfect and contested information, although Dr Blachar's position as joint president of the World Medical Association and the Israeli Medical Association is a difficult one, in our view he has made authoritative statements, as president of both organisations, calling on the Israeli Defense Forces (IDF) and any doctors operating under the IDF's remit to respect international ethical standards." ~ BMJ, June 23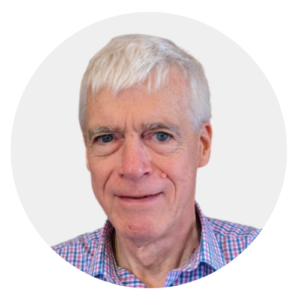 Latest posts by Michael Cook
(see all)