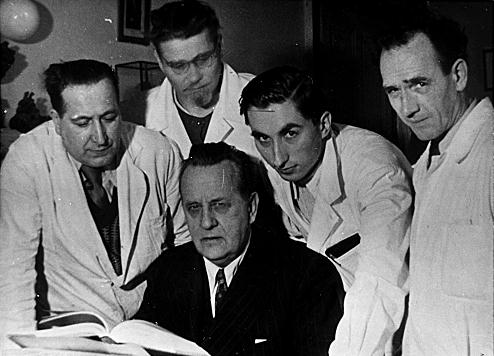 Is it ethical for doctors to use anatomical illustrations produced by Nazis?
Some of the best human anatomical illustrations are from Nazi doctors.
A new article in the journal Surgery discusses the ethics of using anatomical illustrations produced by Nazi doctors as a guide for surgical procedures.
A research team led by US clinicians wrote the article after a surgeon from St Louis had to refer to a Nazi-era anatomical textbook during an operation to find the location of nerve known as the saphenous nerve.
Some of the best human anatomical illustrations in existence today come from anatomists who were working in hospitals in Nazi-controlled Austria. Topographical Anatomy of Man, for example, was produced by Dr Eduard Pernkopf, an Austrian professor of anatomy who was also a zealous member of the Nazi party. Pernkopf is infamous for firing all Jewish professors from the University of Vienna medical school when he became dean there in 1938. It is also believed that some of the illustrations in his anatomical text books were based on the cadavers of executed prisoners.
The new article in Surgery explores the ethics of using works like Pernkopf's to guide clinical practice. The authors argue that there are different ethical approaches that one can take when using a scholarly source such as Pernkopf's. These responses range from promoting the use of the atlas to honor the Nazi victims whose bodies were used in the creation of the anatomic illustrations, to removing the atlas entirely from medical libraries around the world. Yet the authors state that one must always be sensitive to the legacy of victims of the Nazi regime:
"an ethical use of images from Pernkopf's atlas should be subject to strict conditions and limitations, integrating the focus on saving the life of a patient with the memorialization of the persons whose bodies were used for the creation of the images".
"Not every utilization of Nazi-generated data or information is morally out of bounds," bioethicist Arthur Caplan of New York University wrote in a commentary on the paper. Caplan suggests that there is a "presumption of use" in cases where a patient will benefit:
"This case makes clear that at least a narrow use of tertiary information — paintings of bodies — is morally defensible. If direct, immediate, and substantial patient benefit is being sought from the use of existing information, and if there is no better resource available, then the demands of beneficence create a presumption of use."
Creative commons
https://www.bioedge.org/images/2008images/Pernkopf-Nazi-illustrators.jpg
anatomy
cadavers
cooperation in evil
nazi doctors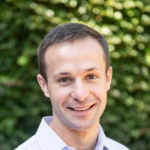 Latest posts by Xavier Symons
(see all)