At an age when most old people are content to potter about their kitchen and make cups of tea, a group of Australian seniors are cooking up lethal doses of the barbiturate Nembutal. The drug has been banned in Australia since 1998 but is the suicide drug of choice for members of Exit International, a group founded by Dr Philip Nitschke, a prominent Australian euthanasia activist. They have now made a YouTube video which shows unnamed members concocting the lethal drug with a pressurised pot on a kitchen stove-top. The result is a thick, creamy substance which looks a bit like margarine. The makers of the video claim that it is Nembutal, although they have not tested it yet.
Dr Nitschke says that the kitchen chemists want to have a peaceful, pain-free death if they become weakened by illness or age. The video can be seen on
PROTECTING PRIVACY OF EXECUTIONERS
A doctor attends executions by lethal injection in Florida to confirm deaths — but for the past year he has been wearing a purple moon suit and goggles to ensure his anonymity. With 318 men on death row, there is a steady flow of work.
The moon suit is meant to conceal the doctor's identity not only from the prisoner's family and friends, but from the American Medical Association, which strongly opposes the participation of its members. "We are a profession dedicated to healing," says Dr Mark Levine, chairman of the AMA's Council of Ethical and Judicial Affairs. "Participation in an execution is an image of a physician with a dark hood."
Capital punishment is legal in 38 states, most of which protect the privacy of doctors who attend executions. In July a Missouri newspaper revealed that a doctor who has supervised 54 executions has been sued for malpractice more than 20 times and has a history of making medical mistakes. The legislature responded by passing a law which will allow doctors to sue anyone who discloses their identity. Otherwise, said government officials, it will be difficult to find a cooperative doctor.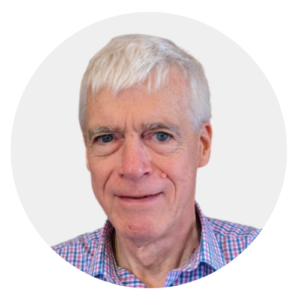 Latest posts by Michael Cook
(see all)