Newborns' genetic tests: who owns them?
Minnesota group objects to hospitals and governments retaining data
Most
parents pay little attention to screening tests for their newly born
child. But what does happen to the results and the tissue samples? A
report from the Citizens Council on Health Care, a Minnesota
free-market group, fears that it could be used for latter-day eugenics
programs. Newborn screening is the biggest example of systematic
population-wide genetic testing, it says. Most American states allow
parents to opt out of the test, mostly for religious reasons, but only
Wyoming, Maryland and Washington, DC require parent consent. Most
parents do not even know that the tests are genetic.
As a result, according to a 2004 book, The Stored Tissue Issue,
"more than 13.5 million newborn screening cards in storage and new
cards being stored at a rate of 10,000 – 500,000 cards a year,
depending on state populations." Governments are accumulating a huge
amount of data about the population. So far few parents have objected,
but those who do receive a frosty reception from governments and
hospitals. They argue that the test results have to be kept on file for
genetic research, developing new tests, and protecting public health.
One doctor from the Mayo Clinic has even referred to objectors as
"social terrorists".
What the CCHC fears is that "the retention of
newborn citizen DNA and the creation of government genetic registries
[will] provide State health officials with the opportunity to build
genetic profiles on citizens". It claims that the test results can be
accessed by "more than 600,000 entities, including government
agencies". It says that "the growing collection of genetic test results
and newborn DNA could easily enable a eugenic agenda on the part of
government agencies and private industry".
Whether or not this is
true, informed consent to the tests certainly seems to be an issue.
Many state agencies and advocates of newborn screening, such as the
March of Dimes, are opposed to establishing a requirement for parental
consent. Earlier this year the Mayo Clinic told a committee of the
Minnesota House of Representatives, "The protection of our children is
of paramount importance and outweighs any speculative harm that might
occur if the program is made voluntary".
The CCHC calls upon state
governments to allow parents to choose the conditions for which their
child is tested; to destroy records of current State newborn DNA
repositories; and to require informed written consent for all tests. ~ Citizens Council on Health Care report, April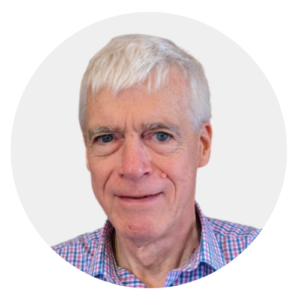 Latest posts by Michael Cook
(see all)