Over-50s are major clients of Indian IVF
"Come alone. Leave as a family. Age no bar"
75-year-old Rajo Devi with her 5-year-old daughter Naveen
In New York IVF clinics, older clients are 40; in India, they are 60 or even 70. Taking advantage of the desperation that couples in rural India feel to produce a male heir, IVF clinics place no age limit on treatment. "Come alone. Leave as a family. Age no bar," is the slogan used by the clinics.
The BBC recently highlighted 75-year-old Rajo Devi, who gave birth to a daughter 5 years ago after IVF in a clinic in the northern state of Harayana. Her husband was so keen to have a son who could inherit his prosperous small farm that after 15 childless years, he married Rajo's younger sister. But she did not produce a child either. Then they heard about IVF.
"If we were to die without an heir, all our assets would be usurped by my brothers or neighbours," says the husband Balo Ram. Unfortunately the child was a girl, but there were no second chances. Rajo was now too frail to try again.
Dr Anurag Bishnoi told the BBC that he runs a clinic in Haryana which treats about 1,000 women every year – "a third are aged between 50 and 70 years".
"There was a time when I was treating more than 100 old couples in a month, and they came with such high hopes, all of which we evidently could not fulfil. So we had to carefully select and cut down on the number of patients we were taking in," he says
The website of the National Fertility Centre, an IVF clinic in rural Harayana, has a gallery of photographs of white-haired couples cradling their first-born child. "Mother at 70, 75-year-old senior citizen gets heir, After 55 years of marriage, After 50 years of marriage, After 45 years of marriage" read the captions.
Dr Malpani, of the Malpani Infertility Clinic, in Mumbai, sums up the argument for senior citizen IVF:
"Are we being ageist by not allowing older women to use this technique, just because we think it is 'unnatural'? Isn't it sexist as well ? When a 70 year old man gets a 20 year old woman pregnant, society applauds his virility and manhood ! Why shouldn't we be happy to encourage older women who want to have kids as well ? After all, this is their personal decision, and we should be happy to honour their autonomy. They are not harming anyone and if they are well off enough to afford IVF treatment with their own funds, presumably they are well off to be able to provide for the child's well-being, even after their death."
https://www.bioedge.org/images/2008images/TH_older_Indian_women.jpg
Creative commons
India
IVF
older mothers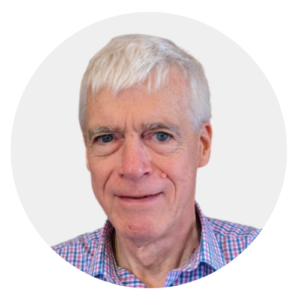 Latest posts by Michael Cook
(see all)