Non-human rights battle continues
A New York State judge has ordered Stony Brook University to justify its detention of two chimpanzees.
A New York State Supreme Court judge has ordered Stony Brook University to justify its detention of two chimpanzees, following a request from an animal rights group, The Nonhuman Rights Project (NhRP).
The court order, issued by Justice Barbara Jaffe on Monday, demands that Stony Brook "show cause" as to why the two chimps, Leo and Hercules, should not be immediately released and transferred to Florida's Save the Chimps sanctuary (a refuge nominated by NhRP).
The two chimps are being kept in a Stony Brook lab on Long Island and used for biomedical experimentation.
Animal Rights organisations celebrated the inclusion of phrase 'habeas corpus' – a means of redressing the unlawful detention of prisoners – in the writ, though Justice Jaffe later struck the language from the document and emphasized that it was simply a formal way of directing the university to her courtroom to present its case.
Supporters remain emboldened, saying that the issuing of the writ is in itself a very positive step. Natalie K. Prosin, the executive director of NhRP, said she was "grateful for an opportunity to litigate the issue."
The NhRP has made a number of unsuccessful attempts to have courts recognize chimpanzee "rights". In 2013 representatives from the group filed three separate suits in New York, in each case claiming that an animal had had its rights denied by his owners. In December last year, a five-member state judicial panel in Albany unanimously ruled against NhRP in its attempt to have an older chimp named Tommy released from captivity.
Critics of the animal rights movement were disappointed at Judge Jaffe's decision.
"Nonhuman animals do not have legal rights any more than they have legal responsibilities," said Bob Kohn, a technology lawyer in Manhattan who has filed briefs opposing efforts to secure human rights for chimps and other animals. "For a court to hold otherwise would have tremendous adverse legal and moral implications for mankind."
Others were pleased to see the writ issued. Lawrence H. Tribe of Harvard Law School believes that the writ habeas corpus should be available for "other beings whose capacities are limited but who are potentially capable of bearing rights".
animal rights battle continues with chimpanzees at Stony Brook
Xavier Symons
https://www.bioedge.org/images/2008images/TH_chimp90.jpg
Creative commons
animal rights
human exceptionalism
law
personhood
US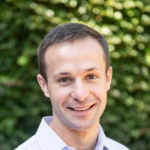 Latest posts by Xavier Symons
(see all)