UK govt to turn blind eye to suicide trips to Zurich
Will not prosecute parents who brought their son to die in Switzerland
The British government seems to be headed towards a "don't ask, don't tell" policy on assisted suicide, which will allow people to travel freely to Switzerland to die. In the latest development, the Director of Public Prosecutions announced that no one will be prosecuted over the death of paralysed 23-year-old rugby player Daniel James in Zurich in September. He declared that even though there was sufficient evidence that Mr James's parents had helped him to end his own life, in breach of the 1961 Suicide Act, prosecuting them would not be in the public interest.
At the same time, the Sky TV network aired a controversial documentary which chronicled the 2006 suicide of a 59-year-old motor neurone disease sufferer, Craig Ewert, in a Swiss suicide clinic. He was one of the 100 or so Britons who have died there.
Prime Minister Gordon Brown was challenged to declare whether televising a suicide was in the public interest or distasteful voyeurism. His response was ambiguous: "We should all remember, at the heart of any individual case are families and people in difficult circumstances who have to make difficult choices… I believe it is a matter of conscience. It is necessary to ensure there is never a case where a sick or elderly person feels under pressure to agree to an assisted death or somehow feels it is expected. That is why I have always opposed legislation for assisted deaths."
However, he pointedly failed to condemn the documentary. And Dame Joan Bakewell, the Government's champion for the elderly (though not an MP), said: "This film might allay their worries." London Times journalist Andrew Pierce felt differently: "After all that fuss, it wasn't moving, poignant or powerful. The much-hyped euthanasia programme on Sky was just tacky."
In the recent past, two seriously ill women, Diane Pretty and Debbie Purdy, have asked British courts for assurances that their husbands would not be prosecuted if they helped them die. The courts have declined to do so. Nonetheless, as BBC reporter Nick Higham notes, the DPP's decision suggests that "whatever the judges decided in the Pretty and Purdy cases, people who help seriously ill or disabled relatives to die will not be charged." ~ BBC, Dec 10: Daily Mail, Dec 11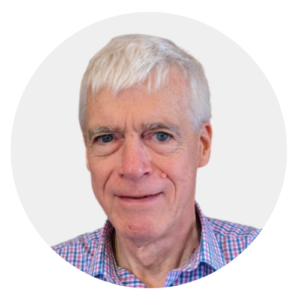 Latest posts by Michael Cook
(see all)