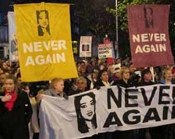 UN calls on Ireland to change abortion law
The United Nations Human Rights Committee says that Ireland's abortion laws are a violation of human rights.
The United Nations Human Rights Committee says that Ireland's abortion laws are a violation of human rights.
In a controversial judgement – the outcome of a case involving dual Irish-US citizen who had to travel to the UK to terminate her non-viable pregnancy – the Committee called on the government to allow women free access to abortion, labelling extant laws "cruel" and "inhumane". The Committee also asked authorities to compensate the woman, 42-year-old Amanda Mellet, for the distress and trauma she experienced.
Ms. Mallet travelled to the UK for an abortion in late 2011. She told the Committee she experienced immense emotional and psychological distress as a result of having to go abroad for the procedure.
The Committee called on the government to reform the abortion law to protect women in the future:
"…the State party should amend its law on voluntary termination of pregnancy, including if necessary its Constitution, to ensure compliance with the Covenant, including effective, timely and accessible procedures for pregnancy termination in Ireland, and take measures to ensure that health-care providers are in a position to supply full information on safe abortion services without fearing being subjected to criminal sanctions".
Amnesty International welcomed the ruling, and renewed their campaign for legislative reform.
"The Irish government must take its head out of the sand and see that it has to tackle this issue," said Amnesty's head of Ireland, Colm O'Gorman.
Yet some see the ruling as deeply political, and an attempt to bully the country into legislative change. Writing for The American Spectator, Daniel J. Flynn stridently criticised the Committee's "ideological" ruling:
"In the name of human rights, the United Nations orders Ireland to repeal the right to life embedded in the Catholic country's Constitution. Will they next command governments to supply muzzles to silence nonconformists in the name of freedom of speech?"
Abortion is permitted in Ireland only when there is a risk to the life of a pregnant woman. Pro-choice organisations are currently lobbying the government to broaden this provision to include cases of rape, incest, inevitable miscarriage and fatal fetal abnormality.
UN challenges Ireland's abortion law
Xavier Symons
https://www.bioedge.org/images/2008images/ireland_savita_protests.jpg
Creative commons
https://www.bioedge.org/images/2008images/ireland_savita_protests.jpg
abortion
United Nations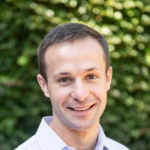 Latest posts by Xavier Symons
(see all)