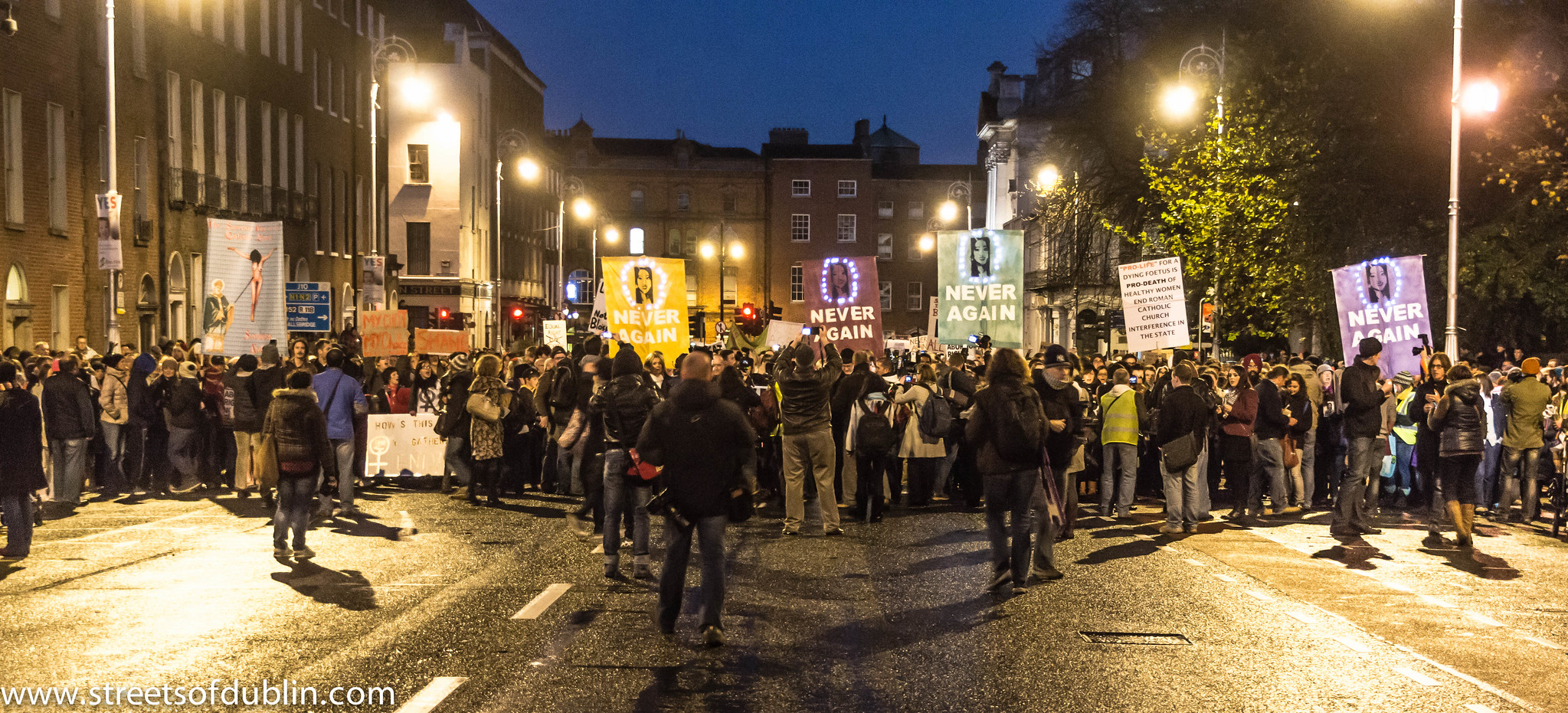 Savita's memory continues to fuel abortion debate in Ireland
This week marks the tenth anniversary of the death of Savita Halappanavar in University Hospital Galway. That tragic event led to protests and eventually to a referendum in 2018 which removed a pro-life amendment to the Irish constitution
The young dentist, 17 weeks pregnant, had asked for an abortion but the hospital refused and she died of sepsis on October 28, 2012.
The anniversary of Savita's death will be marked by a march calling for further abortion reforms. Under abortion legislation passed in 2018, abortions are legal up to 12 weeks of pregnancy or where there is a serious risk to the mother's health or life. There is also a mandatory three-day wait period between asking for an abortion and receiving the necessary medication; and certification by two doctors that a foetus with a fatal anomaly will die within 28 days.
Activists want to dismantle the few safeguards that are left. Orla O'Connor, director of the National Women's Council of Ireland, has said that "the ongoing criminalisation of abortion … was a significant barrier in terms of access … the legislation could have gone much further post referendum. It didn't and this review is the opportunity now."
Dr Peter Boylan, a leading figure in Ireland's abortion movement, criticised Catholic healthcare as another obstacle to abortion. He said that although the Eighth Amendment had been repealed, "Catholic healthcare is a strong and growing force in Ireland".
He also described the decision by Government to grant ownership of the national maternity hospital "to a Vatican-approved private hospital group, St Vincent's Holdings" was "an insult to Savita's memory".
Commenting on the anniversary in MercatorNet, UK psychiatrist Pravin Thevathasan wrote that Savita's death was a tragedy, but that it had not been caused by Ireland's ban on abortion.
But Savita did not die because she was unable to have an abortion. The Arulkumaran report on her death, published in 2013, did not find that an abortion would have saved her life, although it did identify a number of procedural failures. The cause of death was sepsis, E.coli in the bloodstream and a miscarriage.

In fact, Ireland before the referendum had one of the lowest maternal mortality rates in the world – far lower than the United States, where abortion was readily available.

Despite all this, Savita's memory continues to be cynically manipulated by the abortion lobby.