Surrogate mum heads for double digits
Britain's surrogacy champ is undoubtedly Ms Carole Horlock, who is eight weeks into a pregnancy which will make her the mother of 12 children of other people. "I like being pregnant," she says. "I can become pregnant very easily and I don't have a problem handing the babies over after they are born."
Currently she is carrying triplets for a Greek couple, the result of her first IVF treatment. She had twins once before, making a total of nine surrogate pregnancies — in addition to a daughter from her first marriage, a daughter from a subsequent relationship, and a step-daughter from her current relationship.
Her last pregnancy involved the most problems. Unfortunately she discovered that the child was her partner's and not her client's. "The couple were very angry," she says, "but they went ahead with the adoption."
Nearly continuous pregnancy over 12 years has reportedly earned Ms Horlock something in the vicinity of ?50,000, and she is now living in a four-bedroom farmhouse near Bordeaux, France. Still, she insists that she does it largely for the pleasure of helping infertile couples. "What people forget is that, emotionally, I get a lot out of this too," she says. "Surrogacy has made me a much more confident and fulfilled person."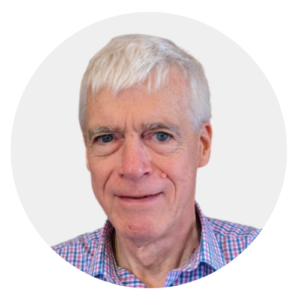 Latest posts by Michael Cook
(see all)