Australia recognises "non-specific sex" as legal option
The Australian High Court has ruled that people can be officially recognised as a non-specific sex.
Norrie, in Sydney. EPA, via London Telegraph
Because much of contemporary bioethics has to do with sexuality and personhood, legal wrangles over gender are quite relevant. This week's episode comes from Australia where the High Court has ruled that people can be officially recognised as a non-specific sex.
After a four-year legal battle Norrie, a transgender person, won the right not to be identified as either male or female. The state of New South Wales, said the Court, should recognise a third category of non-specific sex in addition to male and female.
Norrie, who uses only a first name, was born in Scotland as a male and in 1989 underwent sexual reassignment surgery. For several years Norrie has campaigned to be identified officially as neuter.
The High Court's decision supports a controversial 2011 move by the Australian Department of Foreign Affairs and Trade to allow transgender people to identify themselves as male, female or "indeterminate/unspecified/intersex" on their passports.
"For the most part, the sex of the individuals concerned is irrelevant to legal relations," the Court declared. And "the chief, perhaps the only, case where the sex of the parties to the relationship is legally significant" is the – now contested and controversial — legal status of marriage.
The judgement does admit that male and female are the only "registrable classes" of sex. But it sets down that this does not mean that people should be forced to choose between the two. They ought to have more options. "There is nothing in the [Births, Deaths and Marriages Registration] Act which suggests that the Registrar is entitled, much less duty-bound, to register the classification of a person's sex inaccurately as male or female".
Most observers were delighted with the ruling. As Sydney University gender studies expert Jennifer Germon wrote in The Conversation, "understanding male and female in dualistic terms is a spurious endeavour and demonstrates how out of step the law is with scientific evidence".
However, the New South Wales Registrar of Births, Deaths And Marriages contended in its submission to the High Court that:
"In the absence of a statutory definition of the terms 'sex' and 'change of sex', these words should be given their natural and ordinary meaning, unless the Act indicates an intention to depart from the ordinary meaning … The ordinary use of language supports the Registrar's construction of the term 'sex'. Identification of people as either 'male' or 'female' is a practice which is deeply engrained and of very long-standing… Given the deep-seated assumption of two sexes, which sounds throughout the legal system, it is improbable that the legislature would overthrow fundamental principles or depart from the general system of law without expressing its intention with irresistible clearness."
Michael Cook
https://www.bioedge.org/images/2008images/norrie_123.jpg
Creative commons
Australia
gender
gender identity
reproductive revolution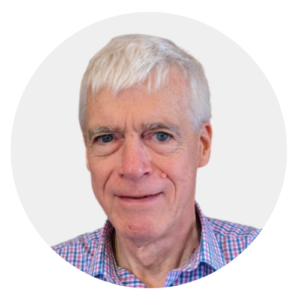 Latest posts by Michael Cook
(see all)