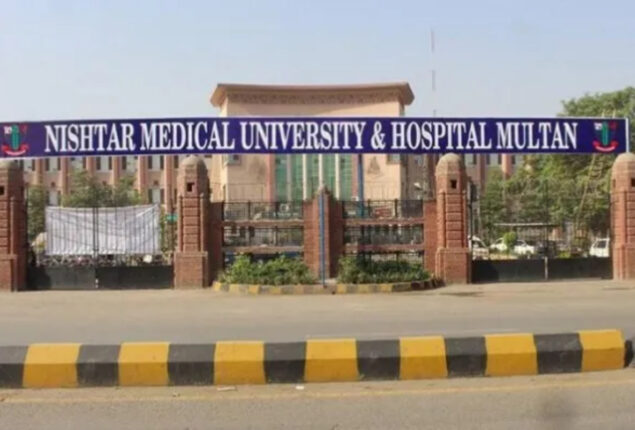 Medical school allegedly mistreated corpses in Pakistan
A hospital in Pakistan has come under fire for dumping bodies used in anatomy classes on the roof and leaving them to decompose in the open air. Pictures circulated on social media and created outrage.
The head of the anatomy department at Nishtar Hospital in Multan, South Punjab, explained that unidentified and unclaimed bodies had been used by medical students. She claimed that the corpses were treated according to the rules and regulations of the health department and denied reports that as many as 500 bodies had been found on the roof.
An adviser to the Punjab Chief Minister told the local media that he had received a tip from a whistle-blower. He found four bodies lying in the open on the roof and 25 others dumped in a closed room.
A former head of Nishtar Medical College speculated to The Dawn newspaper that many of the unclaimed bodies might be victims of the massive floods in south Punjab and might have been placed on the roof owing to a lack of space. "Police hand over these bodies to the hospital after making efforts to identify them and search for the heirs," he said.
The Chief Minister of Punjab, Parvez Elahi, said that the incident was inhumane and intolerable. He tweeted: "No matter how much this heinous incident is condemned, it is less [than it deserves]. In the religion of Islam, the teachings of funeral and burial of dead bodies are very clear. #NishtarHospital." Several doctors, hospital employees, and police have been suspended.