Journal editor comes under fire
'Unfriends' Conservative voters on Facebook.

The Journal of Medical Ethics received some unwelcome publicity last week when one of its nine associate editors announced that she was "unfriending" Conservatives after they won a majority in last week's British election.
Rebecca Roache, a lecturer at a lecturer at Royal Holloway, University of London, delivered a blistering attack on the Tories in a post on Oxford University's Practical Ethics blog.
One of the first things I did after seeing the depressing election news this morning was check to see which of my Facebook friends 'like' the pages of the Conservatives or David Cameron, and unfriend them. (Thankfully, none of my friends 'like' the UKIP page.) Life is too short, I thought, to hang out with people who hold abhorrent political views, even if it's just online. … I'm tired of reasoned debate about politics—at least for a day or two. I don't want to be friends with racists, sexists, or homophobes. And I don't want to be friends with Conservatives either.
Rod Liddle, of the Spectator, called it an example of "the epic delusions, temper tantrums and hissy fits of the metro-left". Jim Everett, an Oxford academic, who described himself as a "gay, disabled, working-class Conservative" was also critical. "This appears to justify that it's OK [to hold] the idea that Conservatives are evil and therefore they are intellectually and morally inferior," he wrote in a comment. "As an academic, I find that worrying. Across the Atlantic, the managing editor of Reason.com cited the post as an example of "hermetically sealed thinking inside academia".
However, many comments and some students at Oxford were supportive. "I completely agree about de-friending Tories," one told The Oxford Student, a publication of the Student Union. "I've removed a lot of them since Thursday night. They are fundamentally self-interested people and have no place in my life or my friendship circle."
The tempest may have been occasioned by a misunderstanding of how Facebook works. As one comment on Dr Roache's post noted: "'liking' a Facebook page means absolutely zilch. 'Liking' a page allows you to get updates from that page. That is why I 'like' the pages of all parties running in any election – simply to get their news in my newsfeed."
https://www.bioedge.org/images/2008images/TH_unfriend_6778.jpg
Creative commons
Facebook
Journal of Medical Ethics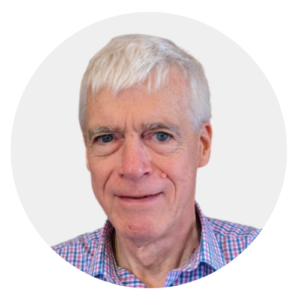 Latest posts by Michael Cook
(see all)