Planning for a world with LGBT bioethics
Would it reach different conclusions?
With same-sex marriage and the transformation of Bruce Jenner into Caitlyn Jenner in the world headlines, it's time to ask what LGBT bioethics would look like. Timothy Murphy, of the University of Illinois College of Medicine, foreshadows some of the major themes in the journal Bioethics.
Bioethics benefits. "Bioethics is better than it would otherwise have been, because people queer in their sexual interests and identities have challenged misconceived concepts of health and disease, challenged obstacles to access and equity in healthcare, and forced attention to professional standards in clinical care, among other things."
Defending LGBT parenting. To show that the battle is not completely over, Murphy cites Oxford philosopher John Finnis's implacable opposition to adoption by male and female homosexuals as "intrinsically evil". Putting "skepticism about LGBT people as fit parents fully behind it" will be one of the first tasks of fully developed LGBT bioethics.
Promoting new reproductive technologies. In the not-too-distant future it may be possible to use stem cell technology to create synthetic gametes for gay and lesbian couples. This will allow them to raise their own genetic children. "This option would go a long way in helping transgender people express and consolidate their gender identity," writes Murphy. Another development could be "male pregnancies". Now that it is possible to transplant a uterus, why couldn't males bear children?
Paying for them. Shouldn't insurers and the government pay for these very expensive technologies, if they already cover costs for heterosexual couples? "We need to begin asking these LGBT-centric questions."
Clarifying the scope of conscience exemptions. Denying legitimate medical services to LGBT patients should not be protected by the law. "If clinicians may turn patients away because of their perceived sinfulness or immorality, it would be difficult to set any limit on the exercise of that right … If we go that way, healthcare would be a moral bazaar, undercutting its overall value by reducing its efficiency."
Achieving status equality. "A strong presumption in theory that LGBT people are the equals of everyone else is one very good starting point for working toward the achievement of that exactly that equality in practice."
This particular article only hints at the panorama of changes and challenges for LGBT bioethics. But there could be many others, some quite unexpected. For instance, in a previous article in Bioethics, Murphy argues in favour of sex selection of infants. While one objection to this is the possible distortion of the sex ratio, Murphy points out that from an LGBT perspective "Complications about who qualifies as 'male' and 'female' complicate judgments about the ratio". He concludes that "The natural sex ratio cannot be a sound moral basis for prohibiting parents from selecting the sex of their children."
https://www.bioedge.org/images/2008images/TH_bruce_34343.jpg
Creative commons
bioethics
LGBT bioethics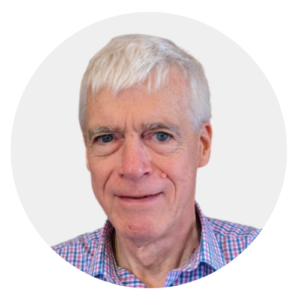 Latest posts by Michael Cook
(see all)