Updating the Hippocratic Oath
An oath at the University of Pittsburgh champions diversity and being an ally with the poor and marginalised
The Hippocratic Oath seems to be evolving faster than the coronavirus. NPR highlighted a class oath written by incoming first-year medical students at the University of Pittsburgh School of Medicine during their orientation week.
"Their class oath, the first of its kind in our program's history, speaks to the power and importance of clinical care and research in creating a more inclusive and just society," said the school's dean, Anantha Shekhar. The students also took the traditional oath, or a version of it.
What's remarkable is the difference between the students' oath and the traditional oath. The former addresses championing diversity in medicine and society, being an ally with the poor and marginalised and restoring trust in the health care community. Traditional bioethics concerns like abortion, conscience, euthanasia, confidentiality or sexual abuse are not mentioned.
"We start our medical journey amidst the COVID-19 pandemic and a national civil rights movement reinvigorated by the killings of Breonna Taylor, George Floyd and Ahmaud Arbery," the oath begins. "We honor the 700,000+ lives lost to COVID-19, despite the sacrifices of health care workers." And it continues:
I will support and collaborate with my colleagues across disciplines and professions, while respecting the patient's vital role on the health care team.
I will honor my physical, mental and emotional health so as to not lessen the quality of care I provide.
I will carry on the legacy of my predecessors by mentoring the next generation of diverse physicians.
I will recognize the pivotal role of ethical research in the advancement of medicine and commit myself to endless scholarship with the ultimate goal of improving patient care.
I will care for my patients' holistic well-being, not solely their pathology. With empathy, compassion and humility, I will prioritize understanding each patient's narrative, background and experiences while protecting privacy and autonomy.
I will champion diversity in both medicine and society, and promote an inclusive environment by respecting the perspectives of others and relentlessly seeking to identify and eliminate my personal biases.
I will be an ally to those of low socioeconomic status, the BIPOC community, the LGBTQIA+ community, womxn/women, differently-abled individuals and other underserved groups in order to dismantle the systemic racism and prejudice that medical professionals and society have perpetuated.
I will educate myself on social determinants of health in order to use my voice as a physician to advocate for a more equitable health care system from the local to the global level.
I will restore trust between the health care community and the population in which I serve by holding myself and others accountable, and by combating misinformation in order to improve health literacy.
In making this oath, I embrace the ever-changing responsibilities of being a physician and pledge to uphold the integrity of the profession in the clinic and beyond.
The growing trend of taking oaths composed by medical students themselves may indicate that they are taking their ethical commitment to the profession seriously. However, as an article in Academic Medicine pointed out: "if students at the same school are swearing to different oaths year-to-year, are those schools sending mixed messages to their students—that medical oaths are ultimately flexible documents that can be shaped in whatever manner the swearer wishes?"
Michael Cook is editor of BioEdge
Creative commons
hippocratic oath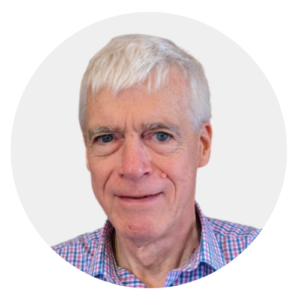 Latest posts by Michael Cook
(see all)