Australian police raid euthanasia activists
More about the peaceful pill
Australian police have raided the Melbourne headquarters of Exit International, the euthanasia organisation headed by Dr Philip Nitschke. They were investigating the alleged assisted suicide of Brisbane man Frank Ward. They also confiscated evidence from a house in the neighbouring state of New South Wales. According to media reports, documents and the euthanasia drug Nembutal were seized. There were no arrests.
Dr Nitschke, who is currently running suicide workshops in the US, denied that Exit had helped Mr Ward die. "He was certainly ill. They were suggesting we were involved in his death but we were not. We would never be actively involved in something like that, helping him end his life, which would be committing a crime."
Exit International treads a fine legal line. Although it provides the know-how to enable people to commit suicide, it claims always to strictly observe the letter of the law. In Australia, where the organisation has its headquarters, assisting, or even promoting, suicide is illegal, as is selling Exit's lethal drug of choice, Nembutal. An Exit representative, Amanda McClure, was eager to clarify a report in last week's BioEdge. Readers could have inferred that the group would soon be selling a "peaceful pill". This is not the case.
The pill has been developed. An article on the Exit International website has a picture of it and quotes Dr Nitschke as saying that "Previously, people could only obtain the drug in liquid form from overseas and this presented difficulties in transportation and storage. The developed 'pill' is much smaller, weighs only 10 gm and is easy to safely store and transport."
However Exit has released no details to the media about how it plans to market and distribute the pill, presumably for legal reasons. Its plans may have been disclosed in the latest edition of on-line edition of Dr Nitschke's Peaceful Pill Handbook — "Chapter 13: The Nembutal Peaceful Pill for Storage". (The book can be obtained for US$75 plus two years of updates. BioEdge has not been able to access the book.)
Even if the pill itself costs nothing, the chemicals for reconstitution and a test kit to check the strength of the resulting product will be sold at a cost of US$50 from the Peaceful Pill website.
You can also check out Exit's on-line instructional videos on how to make an air-tight plastic bag for killing yourself with helium and how to make your own peaceful pill — complete with bouncy background music. Helium gauges and a flow control kit are also available for US$129. ~ Canberra Times, Nov 13
Michael Cook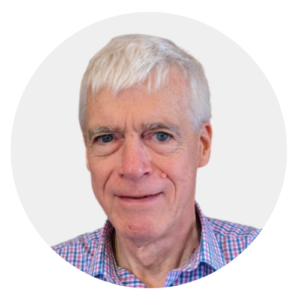 Latest posts by Michael Cook
(see all)