Belgian deacon arrested over 40 deaths in hospital
News that a Catholic deacon may have euthanased 40 patients has reset the benchmark for weirdness.
Reporting weird tales about Belgian euthanasia is a crowded sub-genre of bioethics news. But this week's news that a 57-year-old Catholic deacon from the town of Wevelgem has been arrested over the deaths of at least 40 patients in a Catholic hospital has reset the benchmark for weirdness.
The lawyer representing Ivo Poppe, a nurse at Hôpital du Sacré-Coeur Menin who became a full-time deacon dispensing pastoral care at the same hospital, says that his client acted out of compassion.
News reports are sketchy, but it appears that Poppe was reported to the police. When they investigated, he admitted his responsibility. According to one report, he smothered the patients, some of whom were relatives, or gave them an overdose of insulin. The police believe that his statements are credible. He apparently recorded the deaths in a notebook.
"My client acted out of compassion for people who were in a hopeless situation," his lawyer has told the media. It has been reported that Poppe told police that he was motivated by a desire to end patients' unbearable suffering — but it does not appear that the "euthanasia" was voluntary. However, Poppe's mental state is far from clear and he is being interviewed by psychiatrists.
Poppe was a popular man who is married with three adult children. "I have known Ivo almost my entire life," one woman told the media. "He used to live down the street from my parents. When we got married five years ago we attended his marriage preparation course. And six months ago he baptized our son."
Poppe worked at the hospital as a nurse from 1980 until 2002 when he was ordained as a deacon. He continued to visit the hospital as a part-time pastoral assistant until he began working full-time as a deacon in 2011.
The Catholic Church was shocked by the news. "Euthanasia and deacon: these are two words which do not belong together in the same sentence," said a spokesman for the diocese of Bruges. "We can only condemn and deplore the matters with which he has been charged," said the bishop, Jozef De Kesel. "We sympathize with the families of the victims who have been left with many questions and uncertainty."
The case obviously raises questions about the practice of euthanasia, which was legalised in Belgium in 2002. Dr Wim Distelmans, the country's leading practitioner of euthanasia and its best-known advocate, as well as the chairman of a national oversight commission for euthanasia cases, says that what Poppe may have done does is irrelevant as he acted illegally and was not a doctor.
https://www.bioedge.org/images/2008images/TH_deacon_5g5g5-1.jpg
Creative commons
Belgium
Catholic Church
euthanasia
Wim Distelmans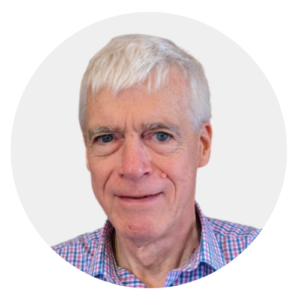 Latest posts by Michael Cook
(see all)