Belgian euthanasia group tours Auschwitz
About 70 people accompanied Belgian euthanasia doctor Wim Distelmans on his tour of Auschwitz, the Nazi extermination camp in German-occupied Poland, last month. The German magazine Der Spiegel ran a long, reflective feature which attempted to explain why he dared to link euthanasia to Nazi atrocities .
The tour was highly controversial. In Antwerp ultraorthodox Jews were outraged that Dr Distelmans had described Auschwitz as "an inspiring venue". They called him "a professional killer". The deputy director of the Auschwitz memorial commented: "We feel that the attempt to link the history of Auschwitz with the current debate about euthanasia is inappropriate."
Distelmans was not deterred by the protests. His point was that the Nazis violated autonomy while he esteems it. He is killing patients out of humility and love. "What does this mean to us?", Distelmans asked the tour group.
"Many of us are doctors. We have power over other people. We know everything better. We were taught to preserve life. But we have to make sure that we do not continue to treat our patients, against their wills, when they actually want to die. Nobody should assume that they have the power to judge what a life is worth. We must become the servants of our patients, and when it comes to the end, we have to accept our failure as physicians."
A doctor on the tour shared an interesting case. One of his patients is an unrepentant former member of the Waffen SS who had hung a picture of Hitler over his bed. He is paralysed on one side and now be wants to be euthanased. He refused because he felt that the patient did not deserve a gentle, painless death. Another said that he would refuse because "If I killed him, I would feel like a murderer."
And Distelmans? He told Der Spiegel that he would perform the euthanasia out of respect for the man's pain and humanity and as an act of unconditional love.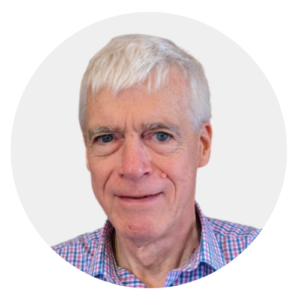 Latest posts by Michael Cook
(see all)