Dementia should be treated as a terminal illness
Article in New England Journal of Medicine
Is dementia a terminal illness? Yes, according to an article this week in the New England Journal of Medicine, which calls for the kind of palliative care which is normal treatment for dying patients.
"Dementia is a terminal illness," says lead author Susan L. Mitchell, a senior scientist at the Institute for Aging Research. "As the end of life approaches, the pattern in which patients with advanced dementia experience distressing symptoms is similar to patients dying of more commonly recognized terminal conditions, such as cancer." In the end stage of their disease, a number of her patients had such profound memory deficits that they could not recognize close family members, spoke fewer than six words, and were non-ambulatory and incontinent.
"Many of [them] underwent interventions of questionable benefit in the last three months of life," says Dr. Mitchell. "However, when their health-care proxies were aware of the poor prognosis and expected clinical complications in advanced dementia, patients were less likely to undergo these interventions and more likely to receive palliative care in their final days of life."
In an accompanying editorial Greg A. Sachs, of the Indiana University Center for Aging Research, says Dr. Mitchell's paper should be used to inform public policy about palliative care for patients with dementia.
Currently, more than 5 million Americans suffer from dementia, a number that is expected to increase by almost three-fold in the next 40 years. A recent study by Alzheimer's Disease International estimates that the number of people with dementia worldwide will exceed 35 million by 2050. Dementia is regarded as a group of symptoms severe enough to interfere with daily functioning, including memory loss, difficulty communicating, personality change, and an inability to reason. Alzheimer's disease is the most common form of dementia. ~ Reuters, Oct 14
Michael Cook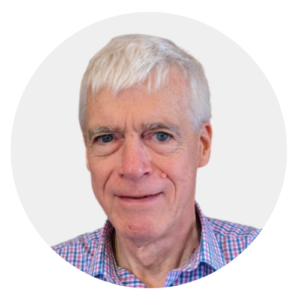 Latest posts by Michael Cook
(see all)