Disabled girl allowed to die of dehydration in UK
How illegal are euthanasia and assisted suicide in England?
Nancy Fitzmaurice and her mother Charlotte
How illegal are euthanasia and assisted suicide in England? The recent tragic case of Nancy Fitzmaurice suggests that judges are willing to make exceptions to the law.
Nancy was a 12-year-old girl with severe disabilities. Born in 2002 with a streptococcus infection, she was blind, had hydrocephaly and was unable to talk, walk, eat or drink.
Her mother, Charlotte Fitzmaurice, gave up her job as a a nurse and became a full-time carer. Nancy only reached a developmental age of about 6 months, but she was reasonably healthy and had defied predictions that she would only live to the age of 4.
However, two years ago a routine operation for kidney stones went wrong. Nancy was in round-the-clock untreatable pain, to the great distress of Ms Fitzmaurice and her partner.
With the support of London's Great Ormond Street Hospital, she applied to have Nancy euthanased by withdrawing nutrition and hydration. The matter went to the Justice Eleanor King, of the High Court, who ruled on August 7 that it was in the mother and daughter's best interests to withdraw food and fluids. "In her own closed world [Nancy] has had some quality of life. Sadly that is not the case now," she said. It was the first time that a child who was not terminally ill and was not on life support was permitted to die in this way.
Nancy died on August 21 after great suffering. "The last day was the hardest of my life. It was absolutely horrifying," Ms Fitzmaurice told the Daily Mail.
The case was not widely reported, but the policy followed by the hospital and approved by the judge had severe critics. The Autistic Self Advocacy Network, an American group, described it as killing a disabled person.
"Euthanasia of people with disabilities is an extremely dangerous and wholly inappropriate solution to inadequate pain management. In cases where painkillers are insufficient, a number of alternatives for pain management exist. A policy of euthanasia targets vulnerable people, particularly when it is applied to children. People with disabilities who experience chronic pain should have same access as others to life-sustaining medical treatment."
Bioethicist Arthur Caplan, of NYU Langone Medical Center, was guarded in his assessment, but told The Daily Beast that he would have preferred to increase the level of sedation rather than allow the girl to die of thirst.
https://www.bioedge.org/images/2008images/nancy_fitzmaurice_343.jpg
Creative commons
England
euthanasia
terminal sedation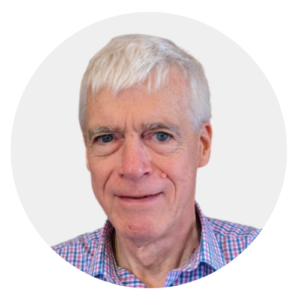 Latest posts by Michael Cook
(see all)