Embargo on lethal drug stops executions and assisted suicides in US
A shortage of a lethal drug is stopping both executions and assisted suicide in the United States.
A shortage of a lethal drug is stopping both executions and assisted suicide in the United States. The supply of Nembutal, the drug of choice for executing prisoners in many American states and for assisted suicide in Oregon and Washington state, has dried up because its European manufacturer, the Danish company Lundbeck, refuses to supply it for use in executions. This has had an unintended consequence: patients in Oregon who want physician-assisted suicide cannot get it.
In a recent, widely-reported execution, the state of Oklahoma tried a three-drug cocktail as a substitute for Nembutal (also called pentobarbital or sodium thiopental) last month, but the prisoner, Clayton Lockett, appeared to die in great pain. So patients in Oregon are not going to be using that. A second-best drug, secobarbital, costs between US$1,500 and $2,300—more than five times pentobarbital and it is still hard to obtain.
The botched execution has dismayed lobbyists for assisted suicide because it suggests that a satisfactory substitute for Nembutal will be hard to find. According to the Wilamette Week, an Oregon newspaper, "Advocates would like to expand the policy across the country, and their concerns about bad publicity hampering that rollout appear to account for their reluctance to discuss Oregon's shortage."
The assisted suicide lobby, therefore, has turned to other solutions. Compassion & Choices (the rebranded Hemlock Society) has asked the Oregon Board of Pharmacy to allow a pharmacy to manufacture the drug from raw materials.
"Providing this service is important to Oregonians, and I'm very concerned about what appears to be a complete lack of availability of the drug we've historically used," State Senator Elizabeth Steiner Hayward (who is also a doctor who dispenses assisted suicide prescriptions) told Wilamette Week. "What I've been told by the pharmacists is the drug is completely unavailable, and we should not prescribe it."
The irony that one group lobbying against death is frustrating the work of another group lobbying for death was not lost on bioethics gadfly Wesley J. Smith. "It seems to me that if the drugs are wrong to use in lawful executions, they are also wrong to prescribe to people who want to kill themselves. Death-causing is death-causing, and that ain't medicine," he wrote in the National Review.
There are other ironies. It is widely acknowledged that it is against medical ethics for doctors to participate in executions. However, Oregon is one of the few states that mandates physician participation in an execution. And anticipating objections by a doctor's colleagues, it has banned sanctions against him (or her) for participating in an execution.
Michael Cook
https://www.bioedge.org/images/2008images/TH_nembutal.jpg
Creative commons
assisted suicide
capital punishment
euthanasia
Nembutal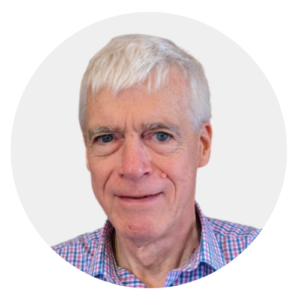 Latest posts by Michael Cook
(see all)