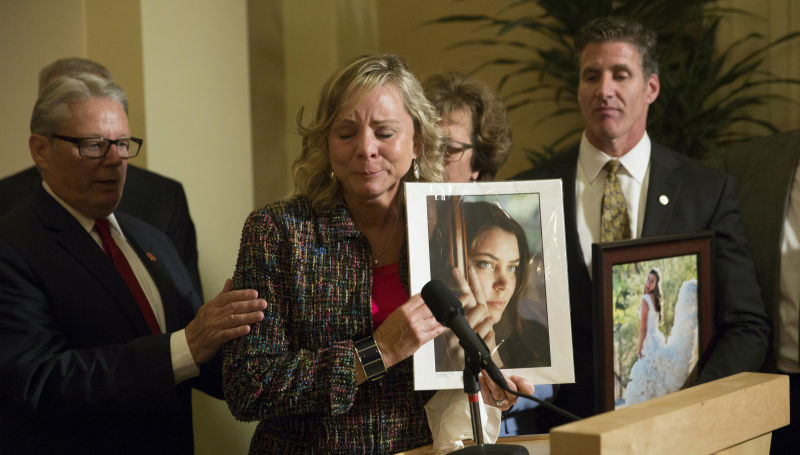 Fighting over Brittany's legacy
Husband and mother at loggerheads over her story in the media.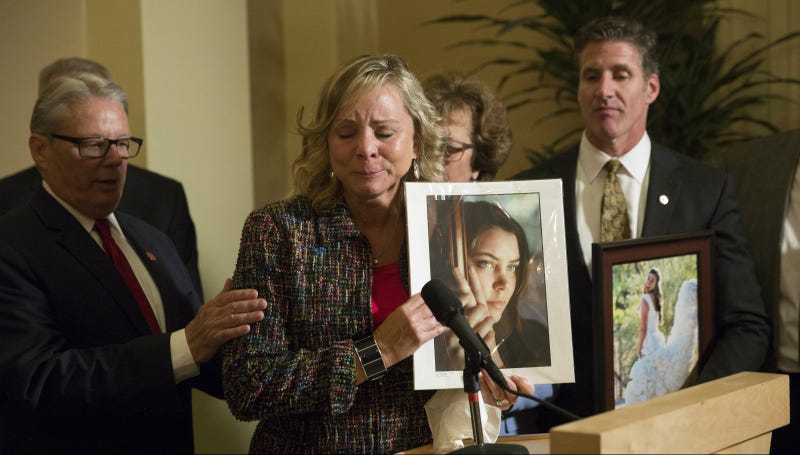 Brittany Maynard's mother, Deborah Ziegler, and her husband, Dan Diaz, at a memorial service
Brittany Maynard was a 29-year-old woman whose 2014 YouTube video about her impending death was very influential in the campaign to legalise assisted suicide in California. Her charm and poise, turbocharged by a sophisticated public relations campaign by Compassion & Choices, made it seem like a sensible option to millions.
Now her husband and her mother are locked in a struggle over her legacy. Deborah Ziegler has just published a book about her daughter, Wild and Precious Life. It purports to offer "hope, empowerment, and inspiration to the growing tens of millions of people who are struggling with end-of-life issues".
Brittany's husband, Dan Diaz, has protested. He has posted a statement on Facebook revealing that Brittany did not want her mother to tell her story and that she had appointed Diaz as the only person authorized to tell her story.
He complained that Ms Ziegler's book is inaccurate and inappropriate and announced that he is working on a film about his wife to lobby for legislation "so that terminally ill individuals in her predicament will have the option of a gentle passing in their own state".
https://www.bioedge.org/images/2008images/TH_z_and_d.jpg
Creative commons
https://www.bioedge.org/images/2008images/z_and_d.jpg
assisted suicide
brittany maynard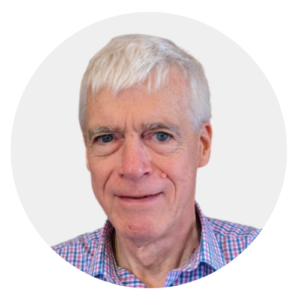 Latest posts by Michael Cook
(see all)