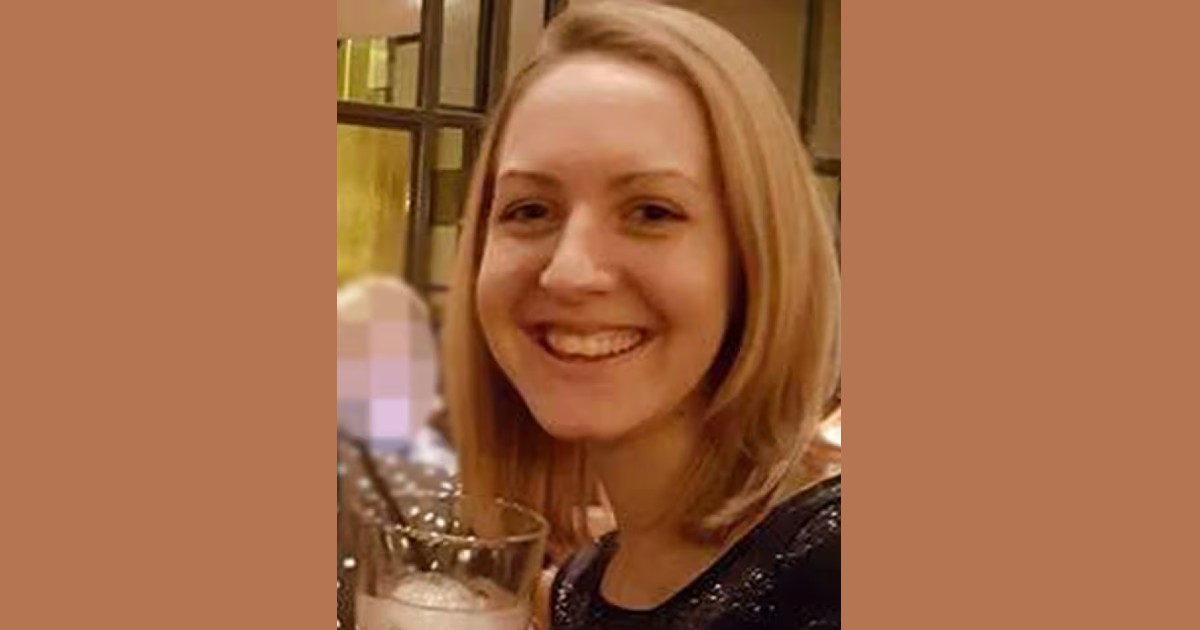 'Not nice Lucy': the fun-loving nurse who is modern Britain's worst baby killer
English neonatal nurse Lucy Letby has been found guilty of murdering seven babies and attempting to kill six others. The attacks took place between June 2015 and June 2016 in a ward for premature babies in Countess of Chester Hospital, in the city of Chester. On Monday the 33-year-old nurse was given a whole-life sentence, the most severe penalty possible under English law.
Letby refused to attend the sentencing hearing at Manchester Crown Court, but the judge spoke to her empty chair. Mr Justice Goss declared that "there was premeditation, calculation and cunning" and "a malevolence bordering on sadism" in her actions. "During the course of this trial, you have coldly denied any responsibility for your wrongdoing," he said. "You have no remorse. There are no mitigating factors."
Letby's trial took 10 months and the jurors deliberated for 22 days. She steadfastly maintained her innocence, so the evidence was largely circumstantial. There was a sudden spike in deaths during the time she was working in the neonatal unit. When doctors began to investigate, they found that the only common factor was her presence.
Some of the babies were killed with overdoses of insulin, one by force-feeding him too much milk, some by injecting air into veins. Two babies who survived suffered severe brain damage.
When police searched her home, they discovered bizarre phrases scrawled on Post-It notes. These included words like, I AM EVIL I DID THIS, I killed them on purpose because I'm not good enough, I don't deserve to live, I am an awful person."
After long delays, Letby was assigned to a desk job late in June 2016 and was finally arrested in July 2018.
As soon as she was removed from the ward, the deaths stopped, according to The Guardian. Since then, more than 2,500 babies have been in the neonatal unit and there has only been one death. The police are continuing to investigate suspicious incidents at Countess of Chester hospital and Liverpool women's hospital where she also worked for a while.
There are two unanswered questions which hover over these ghastly crimes.
The first is the killer's motivation. What has baffled everyone about Lucy Letby, who has become the worst baby killer in modern British history, is how normal she was. She appeared to be cheerful, competent, confident, and caring. She enjoyed holidays and partying with her friends. None of her colleagues had the slightest suspicion that she might be responsible for the mounting death toll. "It can't be Lucy. Not nice Lucy," a doctor recalled saying when the evidence began to point to her.
The prosecution suggested that she might have enjoyed "playing God" by resuscitating babies in a crisis. She had been flirting with a doctor and she may have wanted to impress him. She certainly didn't fit into stereotypes of a psychopath.
Forensic psychiatrist Robert M. Kaplan, of the University of Wollongong, Australia, wrote in Quadrant that Letby could be an example of what he calls Carer Assisted Serial Killing or CASK. "By my reckoning," he says, "CASK is the fastest growing form of serial killing at a time when the rate of typical predatory serial killing is on the decrease in most countries."
When men are involved, the number of killings is exponential – Donald Harvey and Charles Cullen being two examples. Far fewer doctors figure in the ranks of killers, but those that are active have the ability by virtue of position and authority to claim more victims: Dr Harold Shipman became the worst serial killer in the UK with 246 murdered patients (some say perhaps as many as 400) on his charge list and his American counterpart, Michael Swango, is credited with 60 victims. Female nurses who kill seem to be an exceptional group, shattering the traditional view of women as non-violent irenic individuals. The conviction puts Letby in the same league as nurse Beverley Allitt at Lincolnshire's Grantham and Kesteven Hospital in 1991, when she killed four children and seriously harmed six others.
The second question is why the hospital administrators reacted so slowly. In June 2015, after three deaths, the chief doctor on the neonatal unit, Stephen Brearey, and the hospital's nursing director noticed that Letby had been involved in all three deaths. After more incidents, Brearey requested an urgent meeting with hospital executives in February 2016. Nothing happened until May 2016 when the administration wrote a letter in which they said: "There is no evidence whatsoever against LL [Letby] other than coincidence". It was not until the end of June and two more deaths that Letby was removed from nursing.
One doctor recommended raising the matter with the police. He alleges that he was told that this would risk damaging the hospital's reputation and would turn the neonatal unit into a crime scene.
Two external reviews were ordered which the hospital executives regarded as exonerating Letby, although they were not actually reviews of her responsibility for the deaths. In January 2017 the hospital administration demanded that seven doctors sign a letter of apology to Letby for bringing her name into disrepute. "We are very sorry for the stress and upset that you have experienced in the last year," the letter said. The doctors were also told that Letby's parents had threatened to report them to the General Medical Council. Two of the doctors were ordered to attend mediation sessions with Letby. One of them complied. It was only in May 2017, following continuing pressure from the doctors, that the police were called in.
Dr Brearey told the BBC that it seemed that hospital executives were trying to "engineer some sort of narrative" to keep the police from investigating. "If you want to call that a cover-up then, that's a cover-up."