Tijuana: gateway to paradise
Australian euthanasia activists search for banned drugs

Perched on
the border of Mexico and the United States, Tijuana is major drug hub for
exporting cocaine to the United States. But at least 200 Australians have paid
a visit looking for a different drug, Nembutol. This concoction is used for putting
animals down and is the drug of choice for Australian euthanasia fans. It is
restricted in most countries, but in Mexico it can easily be obtained from
veterinarians. Veteran euthanasia activist Dr Philip Nitschke,
the head of Exit International, has been promoting visits to Mexico by his
members to pick up the lethal potion. In an interview with the newspaper Reforma Nitschke says that he first visited Mexico in 2001 and has since
gone six times to Mexicali, Ciudad Juárez y Nuevo Laredo, as well as Tijuana,
in search of Nembutol.
Mexican
veterinary pharmacists are very obliging, according to Don Flounders, a
78-year-old Australian, who went to Tijuana. "The three shop assistants in the
three veterinary pharmacies I visited couldn't have been more helpful or
obliging," he told La Reforma. One
store actually had a sign in the window which advertised "articles for Australians".

Last year
Mr Flounders was diagnosed with mesothelioma, a fatal lung condition. He wanted
to stock up on Nembutol just in case he decides to end his life quietly and
without suffering. After relating what he had done on Australian television,
police raided his home, but found nothing. ~ Sydney Morning Herald,
May 20; La Manana, May 19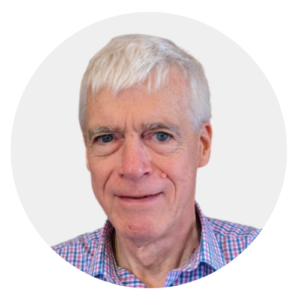 Latest posts by Michael Cook
(see all)