Woman at centre of Indian euthanasia debate dies
Aruna Shanbaug
A woman at the centre of a debate over euthanasia in India has died after 42 years in a minimally conscious state. In 1973 Aruna Shanbaug, a 25-year-old nurse in Mumbai, was brutally assaulted and strangled by a contract cleaner. She did not die, but was left severely brain-damaged.
In 2010 journalist Pinki Virani applied on her behalf for euthanasia. The case went all the way to the Indian Supreme Court which decided that while "passive euthanasia" by withdrawing nutrition and hydration might be permitted, the decision was up to her surrogate decision-maker. In Aruna's case it was King Edward Memorial Hospital and it adamantly supported on-going palliative care.
It was a complex case and in their judgement, Justices Markandey Katju and Gyan Sudha Misra acknowledged that "we feel like a ship in an uncharted sea, seeking some guidance by the light thrown by the legislations and judicial pronouncements of foreign countries". In the end they set down that "life support" can be withdrawn provided that a close relative or "next friend" or even the doctors request it. However, approval must be sought from one of India's 21 High Courts to ensure that the decision is in the best interest of the patient. This, the justices insisted, was essential.
"We cannot rule out the possibility that unscrupulous persons with the help of some unscrupulous doctors may fabricate material to show that it is a terminal case with no chance of recovery. There are doctors and doctors. While many doctors are upright, there are others who can do anything for money."
For 42 years the staff of King Edward cared for the disabled woman. The judges paid tribute to their devotion in 2011. "The whole country must learn the meaning of dedication and sacrifice from the KEM hospital staff. In 38 years Aruna has not developed one bed sore," the judges wrote. They praised "their noble spirit and outstanding, exemplary and unprecedented dedication in taking care of Aruna for so many long years. Every Indian is proud of them."
"We are happy she died a natural death. Mercy killing was not right for her, she was as alive as anyone else and used to respond to us," said Anuradha Padhare, one the nurses who looked after Shanbaug, told the Indian Express. "We were her guardians as her family refused to take her home. We were her only family."
https://www.bioedge.org/images/2008images/TH_aruna_4343.jpg
Creative commons
end-of-life care
euthanasia
India
minimal consciousness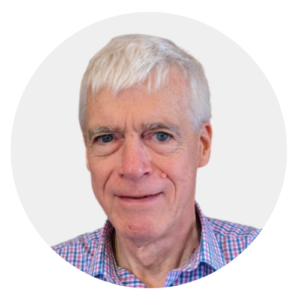 Latest posts by Michael Cook
(see all)