Bradley Manning transitions from whistleblowing traitor to transgender heroine
Private Bradley Manning, the imprisoned Wikileaker, wants to become a woman.
Private Bradley Manning, the Army soldier sentenced this week to 35 years in prison for handing over classified information to Wikileaks, has become a focus for the debate over gender dysphoria. He wants to live as a woman in Leavenworth, the US military prison in Kansas. This includes being called Chelsea, being referred to with feminine pronouns and receiving hormone therapy. His lawyer released a statement:
"As I transition into this next phase of my life, I want everyone to know the real me. I am Chelsea Manning. I am a female. Given the way that I feel, and have felt since childhood, I want to begin hormone therapy as soon as possible. I hope that you will support me in this transition."
An Army spokesman said that the military would provide psychiatric help, but not hormone therapy or gender reassignment surgery. Manning's lawyer has vowed to take the matter to the courts.
"Gender dysphoria" is a controversial condition but it was included in the latest edition of psychiatric issues, DSM-5.
Although the New York Times and other media are still referring to Manning as "he", the Guardian – the newspaper which broke the Wikileaks story – immediately began to use "she". This exasperated columnist Brendan O'Neill, of the London online magazine Spiked. He wrote:
"Such an attempted flight from objective reality, in this case from the objective reality of being male, is bizarre. Manning's name is his business alone, but his sex is not so personal, or so malleable. As is the case for all of us, it is governed by basic scientific and social facts. It is the height of narcissistic arrogance to expect society to refer to you as a woman simply because you say you are one. If I said, 'I am black, so from now please refer to me as Afro-British', people would mock me. Why? Because I'm not black. And likewise, Mr Manning is not a woman."
Germany is also experimenting with gender-bending. It will be the first country in Europe to recognise a third "indeterminate" gender if a baby's genital anatomy is ambiguous. The aim of the new law is to allow the child to eventually decide for itself.
Michael Cook
Creative commons
gender
gender reassignment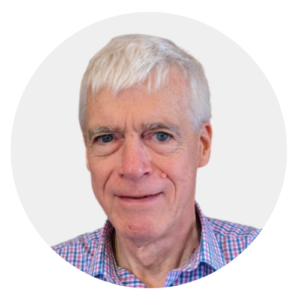 Latest posts by Michael Cook
(see all)