Ebola threat fades in West Africa
The last known Ebola patient in Liberia has been discharged from a Chinese-run clinic.
Beatrice Yordoldo with Chinese health workers
Fears of a public health catastrophe are fading in West Africa after the last known Ebola patient in Liberia was discharged from hospital. At the same time, however, new outbreaks are being reported in neighbouring Sierra Leone and Guinea.
As of Thursday, no new cases had been reported in Liberia for 13 days, although there could easily be some in remote areas. Authorities are still tracking about 100 people who may have been exposed to the virus.
According to the World Health Organization, there have been over 23,900 reported confirmed, probable, and suspected cases of Ebola in Guinea, Liberia and Sierra Leone, with over 9,800 reported deaths. Liberia has suffered the highest number of fatalities, 4,117. About 860 health workers have been infected in these three coutries, with nearly 500 deaths.
The last patient to be discharged in Liberia was English teacher Beatrice Yardolo, 58. She had been infected by her son, a health worker, and was treated at a clinic run by Chinese doctors. She lost two sons and a daughter to the disease. "I feel fine to be back home with my family after being away for almost three weeks — I feel very proud," Ms. Yardolo told the New York Times in a telephone interview. "I'm very grateful to God because he does everything."
Ebola is still mysterious. Health workers have noticed that the death rate is falling but they do not know why. In the remaining Ebola clinics run by Médecins Sans Frontières (Doctors Without Borders), the death rate has dropped from 62% to 52%. Two possibilities were mooted in a New York Times report: Liberians were becoming more careful about hygiene or the virus has mutated to become less dangerous.
Only a couple of months ago, there were fears of a collapse of civil society in West Africa because of the epidemic. Was the world over-reacting? As the London Telegraph points out, "with nearly 10,000 deaths, and nearly 24,000 confirmed and suspected cases, that is a hard case to make. Besides, which headline is better? 'Apocalyptic predictions prove wrong'? Or 'Apocalyptic predictions prove right'?"
https://www.bioedge.org/images/2008images/TH_Beatrice.jpg
Creative commons
Ebola
public health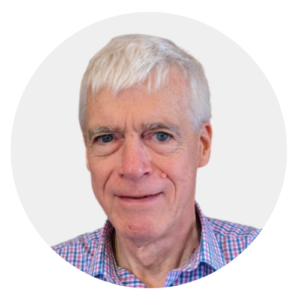 Latest posts by Michael Cook
(see all)