What you may have missed in the nightly news

The result of America's 2020 presidential election is still unknown. It seems that Joe Biden has defeated President Donald Trump but weeks of recounts and lawsuits could lie ahead. However, a few bioethical developments have emerged from the fog of Tumultuous Tuesday.
It appears that the number of pro-life women in the House of Representatives will double. All 11 pro-life women incumbents were re-elected, and at least 13 new pro-life women will join them. At least seven of them flipped Democrat-held seats. Other pro-life gains are possible, because winners have not been declared in some seats. At least six pro-life women will serve in the US Senate. "We expect when all votes are counted and the races are called, we will have a record number of pro-life women serving in the next Congress," declared Marjorie Dannenfelser, of Susan B. Anthony List. "These gains are a repudiation of abortion extremism and further evidence that life is a winning issue in politics."
Louisiana voters approved an amendment to the state's constitution which declares that there is no constitutional right to an abortion: "To protect human life, nothing in this constitution shall be construed to secure or protect a right to abortion or require the funding of abortion." This measure is toothless and largely symbolic at the moment, however, under Roe v. Wade. There are only three abortion clinics currently operating in Louisiana. Tennessee, Alabama and West Virginia already have similar provisions in their constitutions.
California voters appear to have given a thumbs-up to Proposition 14, to refinance the California Institute for Regenerative Medicine. This authorises a bond issue for US$5.5 billion over the next 10 to 15 years. Although counting has not finished yet, officials reported that 51.1% of voters backed it.
Nature reports that most American scientists are dismayed by the results of the election. "Some scientists saw the deadlocked election as a sign of their own failure to communicate the importance of science, evidence and truth to the general population," writes Jeff Tollefson. "Distrust of Trump within the scientific community stems from his rejection of climate science, his rollback of numerous environmental regulations and his mishandling of the COVID-19 pandemic, which has now killed more than 230,000 people in the United States. Nature's own survey of its scientist readers demonstrated their condemnation for these actions: of the approximately 580 respondents eligible to vote, 87% said they would be doing so for Biden."
Michael Cook is editor of BioEdge
Creative commons
2020 election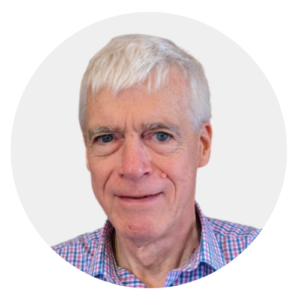 Latest posts by Michael Cook
(see all)