Ethical issues multiply for Ebola
Concern over the epidemic leads to more discussion.
Volunteers! Volunteers! World Bank president Jim Yong Kim has appealed for thousands of volunteer medical workers to fight the epidemic in West Africa. Many were too frightened, he said. "Right now, I'm very much worried about where we will find those healthcare workers. With the fear factor going out of control in so many places, I hope healthcare professionals will understand that when they took their oath to become a health care worker it was precisely for moments like this," he added.
Do doctors have a duty to help? Yes, because medicine is a vocation, says Professor Stephen G. Post, of Stony Brook University School of Medicine. "So do professionals have a duty to treat Ebola patients? I say yes for physicians and nurses who are infectious disease specialists so long as they have ample experience. They accepted their duty when they chose their specialty,
Patient privacy. Ethically and legally information about patients' health care information is supposed to be kept confidential. The Ebola epidemic is testing this, with patients' names, photographs, diagnosis and family details being broadcast in government press releases and the media. "Ebola hysteria raises questions not only about how to contain the disease, but also to what extent Americans value their healthcare privacy. What liberties are Americans willing to sacrifice to calm their fears? How to balance the concern for public welfare with legal and ethical privacy principles?" writes Michele Goodwin in Harvard Law School's Bill of Health blog.
Unbalanced reporting. "Why does the US media obsess over public health matters that pose modest risk here, yet ignore much greater risks?" asks Kayhan Parsi, of the Neiswanger Institute for Bioethics in Chicago, at the Bioethics.net blog. "We engage in this almost ritualistic media dance every few years when a potentially harmful, even lethal, contagion is constantly reported by the media." In an interview in Science Belgian microbiologist Peter Piot, who helped to identify the Ebola virus in 1976 was scathing. "I've often said that journalists can save more lives than doctors, by giving the right information. But when I see that media reports are more about the dog of the nurse than about Ebola itself, that tells a story."
https://www.bioedge.org/images/2008images/TH_ebola+gloves.jpg
Creative commons
Ebola
epidemics
public health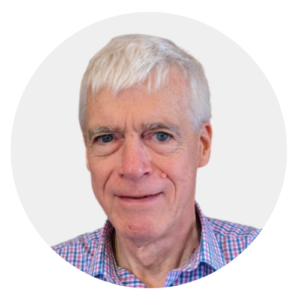 Latest posts by Michael Cook
(see all)