The ethics of skin colour stereotypes
In many countries, especially South Asia, a preference for lighter skin predates European colonialism.
At the intersection of marketing and bioethics is the issue of perpetuating racist stereotypes. In many countries, especially South Asia, a preference for lighter skin predates European colonialism. By some estimates the "fairness market" in India for both men and women is worth more than US$500 million. Matchmaking sites often mention "wheaten skin" as a desirable feature of a prospective soulmate.
Unilever's Fair & Lovely is the market leader in India. Overseas brands are pushing similar products: L'Oreal's White Perfect Deep Whitening Double Essence, Revlon's Absolute Whitening Skin Care Range, Estee Lauder's White Light, Yves St. Laurent's Blanc Absolute Serum, Elizabeth Arden's Visible Whitening Pure Intensive and so on. The Vaseline brand created a controversy with a Facebook widget which allowed users to lighten their complexion.
Marketing academics from the University of Hull Business School in the UK and James Cook University in Australia have questioned the ethics of these products in a recent paper. They claim that there are significant safety issues with these skin lightening products. While most tout the power of vitamins, many contain high levels of mercury. Another dangerous agent is hydroquinone, which can be carcinogenic.
The products are popular and their manufacturers claim that they are harmless. However their critics claim that there is social harm:
Advertisements in all the countries in which Fair & Lovely is sold show product users getting better jobs, getting married or having a brighter future (and being noticeably happier) as a result of their lighter skin. The primary target market is women aged 18 – 35, with the poor being a significant segment. There are reports of girls aged 12 – 14 using the product, which is marketed in 'affordable' small packages. Critics have claimed that the ads are socially objectionable, racist, demeaning or even 'repellent'. Two ads have been taken off air in India as a result of protests, but others are still running.
However, demand is strong for the products. "The company is marketing a legal product, it is not breaking any laws, and it appears to have a loyal customer base, but can it claim to be doing good while it does well out of sales of the product?" The academics leave the question unanswered.
https://www.bioedge.org/images/2008images/TH_Fair-Lovely.jpg
Creative commons
gender stereotypes
racial stereotypes
skin colour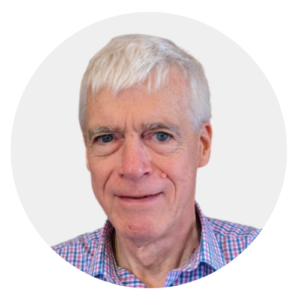 Latest posts by Michael Cook
(see all)